By Patti Wilson, Contributing Editor
Immersed in a lifetime of cattle industry experience, Lori Eberspacher remains grateful about the opportunities it has given her family.
Hailing from Marshall, Minn., the 1979 National Limousin Queen has made many adjustments along the way and remains glad to live in an America where our way of life provides a chance to succeed.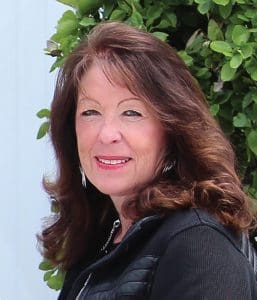 She and her husband of 35 years, Val, own Eberspacher Enterprises, Inc., a purebred cattle marketing company. They have been providing services to breeders from coast to coast for 31 years. Although their primary clients are Simmental breeders, Eberspacher Enterprises also serves a number of Angus producers. She says that many clients may run two complementary breeds – Red Angus being among the more popular. The work is great, but Lori most appreciates the long-lasting relationships built with repeat customers.
Family is always of primary importance. The Eberspachers have a daughter, Amanda, who participated in American Junior Simmental Association programs as a youth. She and her husband, Mark Hilbrands, have one daughter, Kinsley, 5. Kinsley is a busy kindergartner who has already developed a love of livestock. The Hilbrands are purebred Simmental breeders, hosting two production sales per year; their family is proud of their multigenerational success in cattle production.
Our Cameo lady is a master gardener, teaching her granddaughter about plants and flowers. The Eberspachers have a cabin on a nearby lake where Lori enjoys cultivating flora and spending time with her family.