In 2021, U.S. red meat exports accounted for $2.94 billion worth of corn consumption or 536.7 bushels , according to analysis by The Juday Group and U.S. Meat Export Federation (USMEF) of preliminary estimates of 2021. On the soy side, pork exports accounted for nearly 100 million bushels of consumption worth $1.3 billion.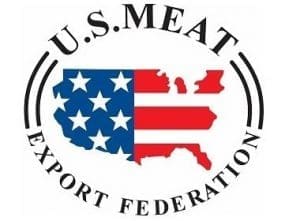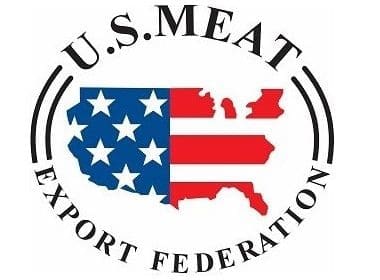 USMEF Chairman-Elect Dean Meyer of Rock Rapids, Iowa and other USMEF leadership were on hand at Commodity Classic in New Orleans last week to share the story of record 2021 red meat exports and the resulting impact on corn and soybeans.
In this USMEF Report, Meyer talks about those interactions with growers at Commodity Classic and the financial impact of exports on his own cattle operation.
If you have any questions or would like to schedule an interview about the impact of U.S. red meat exports on the bottom line of corn and soy growers, please contact John Herath or Joe Schuele.
Photo and transcript for use with this release: