By Patti Wilson, Contributing Editor
Annette Rhea's daily life encompasses all things agricultural. Growing up on a farm near Tekamah, Neb., Annette earned a Bachelor of Science degree in Animal Science from the University of Nebraska. She has worked for the U.S. Department of Agriculture Farm Service Agency for 13 years, helping farmers wade through government paperwork. A whole lot of people can be thankful for her competence. She is stationed in the Fremont office.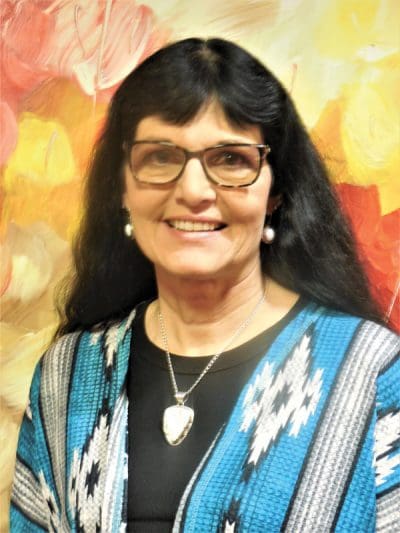 After losing her husband, Richard Renken, Annette married Bill Rhea III in 2019. Bill served as Nebraska Cattlemen (NC) president in 2021. His tenure on the NC Board of Directors provided the couple an opportunity to travel to Washington, D.C., and several other U.S. destinations.
Annette has plenty of work at home, near Arlington, with a flock of registered Southdown and commercial ewes, as well as registered Hereford and commercial cows. Lambs are sold to 4-H and FFA youth.
Annette has two sons. Dustin Renken, DVM, is a captain in the U.S. Veterinarian Corps, stationed at Ft. Carson, Colo., with the U.S. Army. Her younger son, Tigh Renken, is pursuing graduate work in beef production at the University of Nebraska-Lincoln (UNL). He is serving as a UNL livestock judging team assistant coach.
Her stepchildren include Will Rhea, who owns a custom manure hauling business, WHR Enterprises, with his wife, Morgan, and daughter, Emerson, age one. Stepdaughter Abby works with her brother's company as well, and Boaz, 12, attends school in Arlington.
Annette's plans for the future include traveling with Bill, providing some field work during harvest and becoming more involved in community activities. She also plans to promote Renken Livestock Show Lambs with son Tigh.
My guess is she has a likely future helping some lucky 4-Hers with their lambs. Annette's a fresh new asset to the Arlington community.