By Patti Wilson, Contributing Editor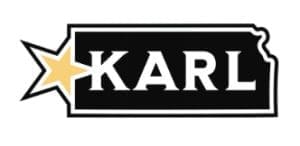 In the June/July CALF News we took a look at Jess Ebert's foray into the Kansas Agricultural and Rural Leadership Program (KARL). At this point, her group is ready to embark on a trip to the United Arab Emirates (UAE), an adventure that puts a cap on the two- year agenda. Days were long and miles were many as the class was shuttled to a large variety of stops.
Arrival in a Foreign Country
The purpose of KARL and other similar programs is to educate and expose students to new cultures and methods of agriculture. Ebert's group was lectured on trade relations, domestic and foreign policy, and agricultural practices in the UAE.
For those curious, an emirate is called a state in the United States, and there are seven emirates in the UAE. It has been a stand-alone, independent country only since 1971 and has an ancient Arabic culture. Eighty percent of food is imported; however, some very inventive methods are being employed in the UAE to become more food independent, as the KARL members found out.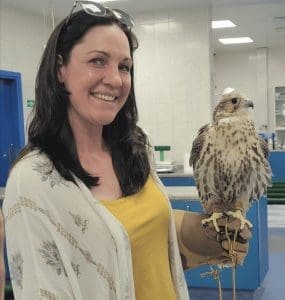 Camelicious
Perhaps the most intriguing stop was made at the world's largest camel dairy, dubbed Camelicious. Ten thousand camels are milked there daily. Ebert learned that a camel's gestation lasts 13 months, and most of these lactating beauties are 4 years old before producing sufficient milk to make it into the milking parlor. They will lactate for more than a year before having their subsequent calf. The product itself is high in antioxidants, low in saturated fat and more acceptable to those suffering from lactose intolerance.
The dairies cannot utilize artificial insemination (AI) because camels store their hormones in their humps, complicating reproductive procedures. Camel calves are run full time with their mothers in dry lots; separation causes extreme anxiety and the females will quickly dry up. You might imagine how this cuts down on sellable product. The desert dwellers are sourced from the UAE, Pakistan, Oman and Somalia and are of no special breed.
With a staff of over 740, Camelicious markets their camel milk for fluid consumption, as well as ice cream and other conventional dairy products.
Falcon Culture
As the national bird of the UAE, falcons are a status symbol. They are included on the country's money and flag. Bedouins, in particular, hunt with falcons, the avians are trained to deliver their prey without killing it. Athletic and brave, they can carry several times their own weight in game.
The status of falcons is so great that the birds have their own passports and are transported only with airline business and first class status.
KARL toured a specialized falcon hospital, where the predators arrive from all over the world for care and rehabilitation.
Greenhouse Crops
The group toured a large hydroponic farm (one of several), where dozens of long greenhouses, 9 meters tall, are used year-round. They are required to protect vegetable crops from the scorching desert summers that can reach up to 130 degrees, and sandstorms vicious enough to cut plants to the ground. Trees, walls and maintenance crews are employed in sandstorm mitigation. Here, vegetables are grown and packaged, some reaching store shelves within 24 hours. PVC pipes are employed in a sophisticated irrigation system. Growing vegetables outdoors occurs only in winter months, when climate allows.
Other Wonders
During their two-week tour, KARL students experienced many other Arabic entities, some of which included camel racing, a live animal market, the world's tallest building, the Old Dubai Market, Abu Dhabi's Grand Mall, the Salaj irrigation system and Jaebl Haseet Mountain.
Ebert's group flew home a far more educated class, prepared to take on heavyweight leadership roles. Their official graduation was June 4, 2022.