By Betty Jo Gigot, Publisher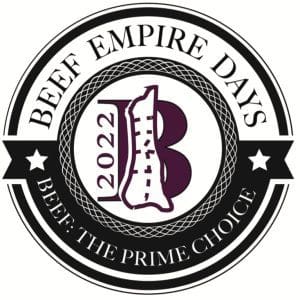 There was a carnival, a rodeo and a parade as Garden City, Kan., honored tradition and agriculture in early June, but the spot- light was really on BEEF. Throughout its 54 years, the Beef Empire Days (BED) celebration's goals have remained the same: the advancement in the production and quality of beef, improvement of communications, and continued education and promotion of beef.
The annual event reminds the community of the contribution the industry makes to the area's economy. Water from the Ogalala Aquifer combined with the regional farmland produce crops that are used to feed thousands of cattle in the area feedyards and provide fed cattle for the massive processing plant in nearby Holcomb.
This year, the celebration saw something unusual with a heifer placing first in both the BED Live Show and Carcass Show.