Announces 2021 Inductees and Award Winners
By Betty Jo Gigot, Publisher
The 2021 Cattle Feeder's Hall of Fame (CFHOF) inductees and award winners were announced recently. Presentations will be made Aug. 9, 2021, in Nashville, Tenn. This year's inductees are Johnny Trotter from Hereford, Texas, and Steve Gabel from Wiggins, Colo.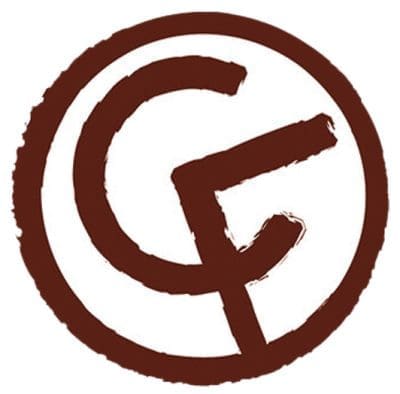 Both recipients have been close friends of the CALF News staff for years and we send our congratulations. Trotter, president and CEO of Bar-G Feedyard, has been an active participant in not only the cattle industry but also in farming and breeding horses through his long career. Bar-G has a one-time capacity of 125,000 head. Trotter also is active in the American Quarter Horse Association, American Horse Council International, Feedlot Cowboys Association and the Texas and Southwestern Cattle Raisers Association.
According to the CFHOF press release, "Trotter has contributed greatly to his Texas community and the cattle feeding industry as a whole. His generosity has provided many opportunities that have benefited countless people. From success in the agriculture industry and business ventures to philanthropic giving, Trotter has been a great asset to the Texas Panhandle and the industry as a whole."
Steve Gabel spent four years at CattleFax before starting Magnum Feedyard near Wiggins. Transforming an old, worn-out facility into a top-notch feeding operation has been his life-long project. With a one-time capacity of 35,000 head, the yard was named the National Beef Quality Assurance Feedyard of the Year in 2017. Gabel and his family also run a commercial cow-calf operation and three separate ranches in Wyoming and northern Colorado.
"Aside from his entrepreneurial endeavors, Steve has also dedicated time volunteering with state and national agricultural associations. Steve is the past chairman for the Colorado Beef Council, a position he held for 15 years. Additionally, he is an active member of the Colorado Livestock Association, serving as president in 2009-2021 and has been involved with the National Cattlemen's Beef Association. Currently Gabel serves on the Board of Governors for Colorado State University."
The recipient of the CFHOF Industry Leadership Award this year is Gary Smith, Ph.D. Smith also is a long-time friend of the CALF News staff and former columnist. Personally, I would consider Gary Smith one of the most influential meat scientists in the history of the industry and probably one of the most dynamic speakers I have had the pleasure of knowing. His list of accomplishments is legendary.
"Gary credits his successes to colleagues and graduate students (who did the hard work) and the help of cattle feeders, packers and retailers (who allowed them to use their facilities and products)."
The 2021 Arturo Armendariz Distinguished Service Award recipients are George Eckert of Green Plains Cattle Company at Leoti, Kan., and Gasper Martinez of Harris Feeding Company at Coalinga, Calif.
Tickets for the 2021 Cattle Feeders Hall of Fame banquet can be purchased as part of the Cattle Industry Convention registration, available June 1 at https://convention.ncba.org/registration-hotels/attendee-registration. Event sponsorship and table sponsorships are also available.
All proceeds from ticket sales and corporate sponsorships will benefit future initiatives for the Cattle Feeders Hall of Fame. All funds from tickets purchased by cattle feeders will be donated in full to the Hall of Fame. Donations to the Hall of Fame may be made at cattlefeeders.org.
[/fusion_text][/fusion_builder_column][/fusion_builder_row][/fusion_builder_container]