By Larry Stalcup, Contributing Editor
South Texas feedyards are hoping problems associated with Kane Beef are coming to an end. The Meatingplace.com reports that the sale of the bankrupt Corpus Christi packer closed in late February, with STX Beef Company officially taking ownership, according to a company news release.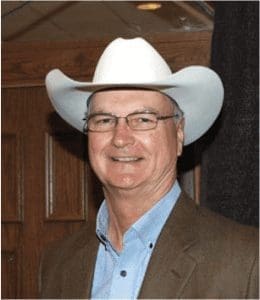 STX is an affiliate of Houston-based JDH Capital, which bought Kane and the beef plant for $28 million in a court-approved auction in February. The company says its top priority is reopening the facility and getting workers back on the job and, ultimately, providing a market for regional cattle. As of March 8, it had yet to indicate when operations will resume.
"Kane Beef has been serving ranchers, feeders and customers in South Texas and beyond for almost 70 years, and we look forward to restoring its legacy of providing high-quality beef sourced from trusted Texas beef producers," STX Beef President Ryan Connelly said in the release.
"Our investment underscores our view that this is a tremendous opportunity for the employees and their families, the community at large and for the many Texas ranchers that have relied upon this facility for generations."
Jay Gray, general manager of Graham Land & Cattle in Gonzales, Texas, tells CALF News that STX officials "are working feverishly to get the plant open. That's what we need to get these area feedyards going."
The past two years have seen many of the more than 20 South Texas feedyards feeding substantially below their total feeding capacity. "Feeding is probably at about 60 percent of capacity in South Texas feedyards," Gray says.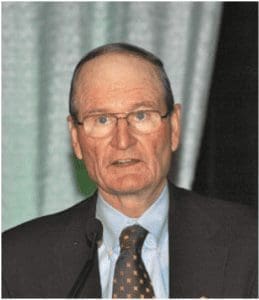 "I'm about 6,000 head short of where I need to be. This is the time of the year when our regional yards should be on track with what Panhandle yards are feeding. But we're still way down."
Gray says Graham Land & Cattle had not sold many cattle to Kane the past year.
"I have sold them very few cattle in last 12 to 14 months," he says. "It's hard selling cattle you don't get paid for."
He says ranches and cattle feeders have been reluctant to replace finished cattle. "When most cattle feeders get paid, they go back and buy more cattle," he says. "But the buying hasn't been happening as readily as in the past."
Jim Peters, general manager of Runnells Peters Feedyards in Quemado, Texas, near the Mexican border and north of Eagle Pass, says his yard has managed to maintain high capacity. But he's ready for the packer to get back on line, adding that an up-and-running Kane Beef is a benefit to all feedyards.
"It benefits everyone because it increases our kill capacity throughout the state," he says. "If Kane is not open, then yards in South Texas and Central Texas that normally send cattle to Kane see cattle go on top of cattle in the Panhandle and Kansas."
Their shipping costs are certainly higher if Kane is not killing cattle. "It just depends on how much freight you want to put in," Peters says. "There are cattle from down here going to Wichita [National], Friona [Cargill] and Amarillo [Tyson].
"It costs us about 3.6¢ per pound to ship cattle to Cargill. That compares to about 2¢ a pound to ship them to Corpus from our location."
Peters says that after a small startup of about 200 head per day, there's hope that Kane will be harvesting up to 800 per day by mid-April.
Gray says the restart of the plant will take time. "I think the new owners will mend the fences, and there will be fewer South Texas cattle going to the Panhandle. Their near-term goal is to slaughter 800-900 per day.
"I don't think the recovery will be overnight. It will take a while to get cattle back into this area's feedyards."
When the packing plant filed for bankruptcy in January, it had some $38 million in debt to cattle producers and feeders. It also had run up about $2 million in utility bills to Corpus Christi.
Gray says the financial burdens on Kane and regional producers and feeders are likely long from being over. "There will likely be numerous lawsuits before it's over," he says.