By Patti Wilson, Contributing Editor
The annual CattleFax Outlook Seminar was held Feb. 6, 2020, as part of the Cattle Industry  Convention  in San Antonio.
There was plenty for CattleFax Chief Executive Officer Randy Blach to reflect upon in 2019. He led off the two-hour session by reminding us that volatility is still a threat, although we are experiencing a more positive environment than 2019 provided. A critical time for the cattle industry surrounded the Holcomb fire less than a year ago, and subsequently, we are reminded that markets work, given time. It is a basic fact of economics.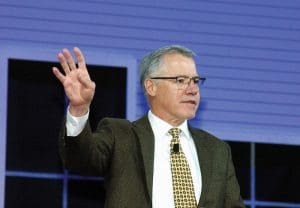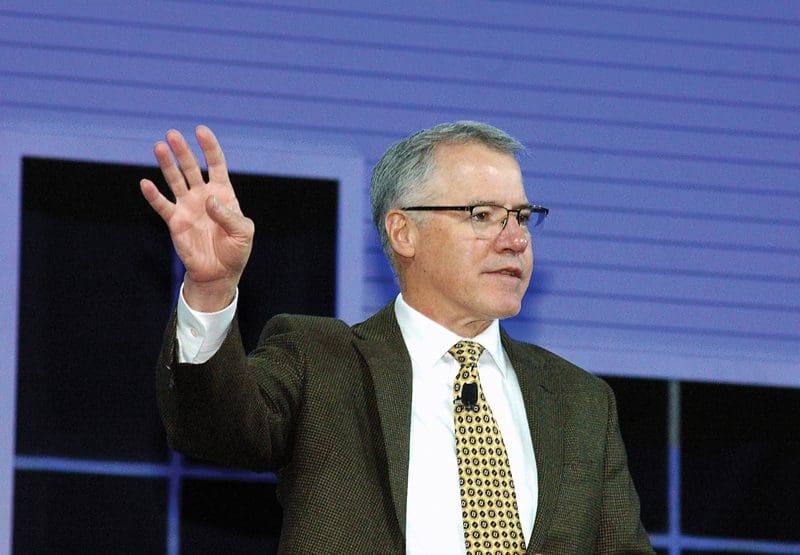 Weather
Creighton University Professor Emeritus Art Douglas, Ph.D.,  gave his temperature and precipitation outlook. It points to the development of a strong La Niña by summer. For the Plains states, that means warmer and drier summer weather. Thankfully, Douglas maintains that there will not be a repeat of the 2019 flooding across the Corn Belt this year. Conversely, there may be pockets of summer dryness across the Midwest.
Risk management
Mike Murphy presented his analysis of the unfolding trade situation in China. Paramount to U.S. beef price improvement is the Chinese export market. An important aspect on the part of the Chinese is their agreement to allow beef that has been treated with hormones at internationally recognized maximum residue levels.
The loosening of various restrictions like this will help enable China to overcome the loss of 50 percent of their pork production due to African swine fever. This is a critical juncture for the world's most populous country; more reductions in Chinese pork production are expected in 2020.
Already, Chinese imports of beef, pork and poultry have increased 42 percent in 2019. Additional increases are expected this year. A wildcard and significant risk will unfold as the world grapples with the human coronavirus unleased in China in January.
Cattle production segment
Kevin Good provided analysis of U.S. cattle production. In a nutshell, 2020 is looking at being a better year. U.S. cattlemen are producing more beef with fewer cattle. Technological, genetic and nutritional advancements have pushed efficiency and sustainability to new highs. Cold carcass weights in 2020 are expected to reach 819 pounds, the third highest ever recorded.
The cattle cycle is officially over, as the beef cow inventory is flat.
What happened after the Holcomb fire? The scare that sent the U.S. cattle industry reeling was the possibility of running critically short of slots at our nation's packing plants.
Saturday kills were initiated at many other U.S. packing plants, which literally saved the market. These kills are being phased out as Holcomb reopens, but what was considered a panic turned into a managed situation.
Other industry factors to see this year include a rise in dairy cow numbers as milk prices improve. The U.S. economy is booming, indicating good demand for beef, and fed cattle should trade in a narrow range. Per capita U.S. beef consumption is expected to rise to just over 58 pounds per person, the highest level in 10 years.
Protein production is expected to increase by 2.8 percent over all species and increased meat exports are likely to give solid support to prices.
Crops
The ongoing struggle with China's spreading coronavirus has the potential to create a panic in the global marketplace. This situation can change on a daily basis and will simply be dealt with as it unfolds.
2019's difficult weather has affected crops with late planting, fewer acres planted and poorer yields. Most difficult to assess is last year's soybean crop; the USDA is surveying producers again in an effort to make an accurate crop report. Soybean supplies are tighter going into 2020.
Corn supply is expected to be adequate this year, with acres planted to increase by 4 million to 94 million acres. Soybeans will increase 7 million acres and wheat by 800,000.
Of course, the U.S.- China trade deal is expected to increase all agricultural exports, additional upside is possible when ratification is reached.
Long term outlook
Blach returned to the podium to predict that all segments of the cattle industry will be profitable in 2020. Each beef animal is expected to generate an approximate $500 profit, to be split between all segments of the production line.
He said the United States is entering a year of record beef production in 2020 with 35 million fewer head of cattle than we had in 1975. These beef cattle numbers are expected to remain stable, barring significant drought.
On another optimistic note, the U.S. is expected to become the No.1 supplier of beef to Japan this year, due to the current administration's aggressive trade negotiations.
Five to seven years down the road, we can expect some growth in the national cow herd. Until then, it is paramount to plan ahead and make sure our end product is eligible for export markets.
Blach's wildcard is the sustainability issue, which some of the public likes to use as a political crutch. He warns that the issue may break us unless we respond to and educate the public. We need to tell our own story, and direct it to Millennials and Generation Z; they have become the largest U.S. consumer demographics. We must speak their language to them, one that we may not be comfortable with. This vocabulary might include sustainability, carbon footprint, climate change, methane emissions … well, you get the picture.
We would rather just talk cattle. And markets, and weather. And that is what makes the CattleFax Seminar such a wonderful thing to attend.