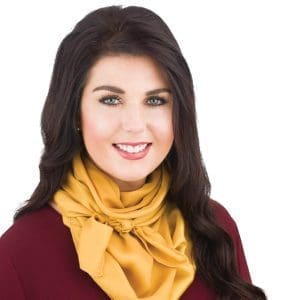 By Megan Webb, Ph.D. Contributing Editor 
Did you attend the 2023 Cattle Industry Convention in the Big Easy? This was the first time I had the chance to return in a few years and I was so thankful that I made the trip. Leaving the operation, traveling and ensuring the family chores were taken care of always makes it a bit challenging to be away, but I'm thankful for the hands at home that enabled me to join thousands of cattlemen and cattlewomen!
It is always refreshing to be gathered with peers to learn more about new technologies and resources available, network, conduct business and, importantly, have a good time! The traditional Cattlemen's College provided educational leadership with stimulating sessions and information for producers to take home to their operations.
While in attendance, I also represented the West Virginia Cattlemen's Association during the Ag & Food Policy and International Trade Committee meetings. Being a part of those committees was very insightful, and I encourage you to get involved with your state cattlemen's association to learn more how you can become be a part of these committees and represent your state as, collectively, we work to improve our livelihood.
As always, the NCBA Trade Show was huge and more than a few acres in size. It was breathtaking and housed many vendors offering products and services ranging from animal health, equipment, precision technologies and much more. The NCBA-PAC Auction was also very successful. It was great to see the donors and bidders come together across the nation to support all the needed policy interventions and political actions necessary to protect our operations.
Though my favorite moment of the 2023 Cattle Industry Convention was the opening general session, which made a lasting impression on me. This session was left to standing room only as people gathered to hear from the featured keynote speaker Taylor Sheridan, co-creator of the TV series Yellowstone and prequels 1883 and 1923.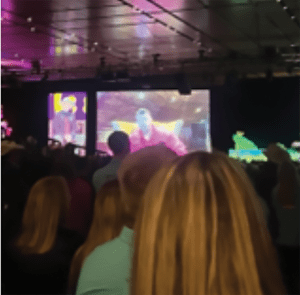 Although Sheridan appeared virtually due to an ice storm, his visitation was incredibly meaningful and inspiring. He conveyed his passion and respect for agriculture and the farmers and ranchers who feed America. He truly cares about the cultural continuation of the ranching heritage and, in philanthropist fashion, wishes to preserve that and heighten awareness to suburban and urban Americans. With his vision and dedication he, like many ranchers, took out a loan when having the chance to secure more land. Due to his leadership, he made it a point to ensure the 6666 Ranch would remain as one property and be continued as a working ranch.
While making this decision to purchase 6666, he impressed me as he shared that he spoke with his son about his career goals, and ensured he'd be okay with becoming a rancher. His sincerity truly touched the audience and I believe made cattlemen realize that they had much in common with Sheridan. Further, NCBA Past President Don Schiefelbein played a priceless role as moderator of this opening session as he helped captured one of the greatest highlights in my mind during the 2023 Cattle Industry Convention. Learning the background of Mr. Sheridan as he answered Mr. Schiefelbein's questions inspired those in attendance to strive to continue the farming and ranching legacy and share our story through the challenges, heartbreak and barriers. This session was certainly motivational and something I won't forget!
Although the 2023 Cattle Industry Convention just wrapped up, planning is already underway for the 2024 Cattle Industry Convention & NCBA Trade Show in Orlando, Fla., Jan 31-Feb. 2. Please mark your calendars and plan to attend. It should be a great time for the whole family and I hope to see you there!