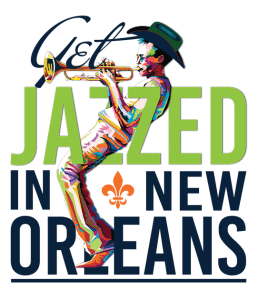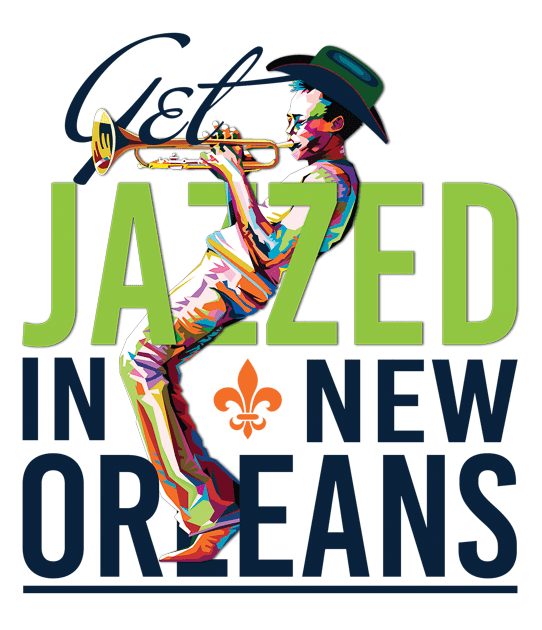 By Larry Stalcup Contributing Editor 
The weather was a hot topic during late January's winter blast that prevented some cattle producers from attending the annual Cattle Industry Convention & NCBA Trade Show in New Orleans. But with projections that the southwestern drought may finally dry up, many were hoping Mother Nature was finally acting in their favor.
Cattle disease traceability was another crucial subject, as producers and feeders illustrated how another BSE incident, or worse, foot and mouth disease (FMD) could throttle the entire beef supply chain. Numerous National Cattlemen's Beef Association (NCBA) committee members and others also discussed a range of other issues and policies that impact ranches and feedyards back home.
The annual Cattlemen's College presented experts who outlined numerous methods of improving cattle well-being through various classes of animal health and nutritional products, equipment and management techniques. More orderly ways to market cattle were discussed, along with the many benefits of the Beef Checkoff.
The ice storm prevented the genius of TV's Yellowstone – Texan Taylor Sheridan – from taking the stage as the keynote for the convention's opening general session. But he used Zoom to discuss the Yellowstone franchise and how he was able to buy and use the 6666s Ranch to film and depict a true working ranch, Hollywood antics of sex and violence, notwithstanding.
While disappointed, thousands of Yellowstone fans in attendance seemed just as entertained when former New Orleans Saints Archie Manning pulled a quarterback sneak and took the stage to cap off the opening general session.
Meanwhile, U.S. Department of Agriculture (USDA) Deputy Secretary Jewel H. Bronaugh, Ph.D., joined Ethan Lane, NCBA vice president of legislative affairs, in discussing how USDA and NCBA can work together to improve marketing, sustainability and animal health. Disaster programs to help offset drought-reduced cow herds were also examined.
Adios La Niña?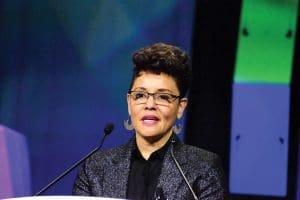 Several thousand producers, feeders and other convention attendees soaked up the positive takes on drought relief. Don Day Jr., president and founder of DayWeather, Inc., said the three-year La Niña cycle that has parched pastures across the Southern Plains and beyond is forecast to finally yield to an El Niño. That's due to weather-impacting signs that Pacific Ocean waters are finally warming along the Equator.
He made that projection at the convention's Ag & Food Policy Committee meeting. Day said data from the National Oceanic and Atmospheric Administration (NOAA) and other sources indicate dry regions in the Southern Plains could see the break in the drought by early summer and a better chance for increased rainfall in mid-to-late summer and into the fall.
A La Niña, caused by cooler Pacific waters, typically spawns U.S. drought conditions in the West and Southwest. It increases the chances for rainy weather in northern and eastern Midwest regions. "The mystery is in the history [of weather and climate]," Day said. "As the Pacific goes, so goes the weather. We have never seen a four-year La Niña."
Meteorologist Matt Makens also projected a potential end to La Niña during his CattleFax presentation. "This suggests improving drought conditions and more favorable growing seasons and healthier soils," he said. "But considering that an El Niño can cause drought across northern states, there is no win-win for everyone."
Day added that the massive volcano that erupted in the South Pacific near Tonga in January 2022 might have thwarted an earlier end to La Niña last year. Unusual natural acts like that mean there is no guarantee that La Niña, El Niño or a weather-neutral pattern will prevail, he said.
Traceability
With recent frets over the discovery of BSE in cattle in Brazil, there are added worries about being able to trace BSE- or FMD-infected cattle. New NCBA President Todd Wilkinson of De Smet, S.D., served as chairman of an NCBA Traceability Working Group in 2022. During the convention, the NCBA Cattle Health & Well-Being Committee adopted an Enhanced Animal Disease Traceability System (ADT).
On the federal side, the USDA's Animal and Plant Health Inspection Service (APHIS) wants to amend animal disease traceability regulations and require electronic identification (EID) for certain classes of cattle that are crossing state lines.
The USDA program calls for EID of sexually intact cattle and 18 months of age or older; all female dairy cattle of any age and male dairy animals born after March 11, 2013; cattle and bison of any age used for rodeo or recreational events; and cattle or bison of any age used for shows or exhibitions. A comment period for the proposal was scheduled to end in March.
The NCBA working group supports EID measures that would include feeder cattle. It also supports U.S. CattleTrace, a single entity made up of beef producers and feeders designed to oversee the animal ID program.
To protect producer confidentiality, data provided from tags would be limited to the date, time, GPS location and animal ID number. No names of producers, their production procedures or marketing programs would be available without their consent.
Of course, the goal is to be able to swiftly identify cattle infected with a highly contagious, herd-threatening disease. It would help prevent another black swan event such as an FMD outbreak. During his NCBA presentation on ADT, Wilkinson pointed out the proximity of Australia to Indonesia, which is rampant with FMD.
"Indonesia [a huge population center], presents a big test for Australian [cattle production]," he said. "For the U.S., it's not necessarily cattle entering the country – it's people. The southern border is extremely porous. We cannot control it. The risk is high and very real [that a person carrying FMD crosses into the U.S.]. It's not a matter of if, this is a when."
Under the current USDA-APHIS FMD prevention program, if an animal is diagnosed with FMD, the complete cattle supply chain could stop for 72 hours or more. It could take two weeks or more to get FMD vaccines available from the North American Foot-and-Mouth Disease Vaccine Bank (NAFMDVB) or the National Animal Vaccine and Veterinary Countermeasures Bank (NAVVCB). Export sales of U.S. beef would likely halt. And with exports generating more than $500 in value per head of fed cattle – it would be catastrophic.
"NCBA is committed to working with the USDA to ensure workable solutions are identified and ultimately implemented. Cattle producers can be confident that any finished product will protect our national livestock herd," Wilkinson said.
WOTUS, Farm Bill, Other Regulatory Actions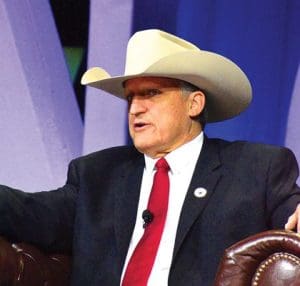 Farm Bill hearings are starting in parts of the country. There's hope a sound Farm Bill can be written by Congress in 2023. In his Farm Bill talks, Wilkinson said NCBA would work on securing the reauthorization of animal health provisions, expanding the accessibility and funding of risk management and disaster relief programs while protecting voluntary conservation programs.
Lane welcomed Deputy Secretary Bronaugh to the third general session stage to outline USDA's efforts to benefit beef producers. She also pointed out the need for a workable animal disease ID system and sustainability. She commended NCBA for its efforts to expand climate-responsible production programs by producers who have long been conscious of environmental issues. U.S. beef has had the lowest greenhouse gas environmental impact "of an industry in the world" since the 1990s, she said.
She promoted the implementation of broadband improvements across rural America under the Biden administration's Infrastructure Investment and Jobs Act. Bronaugh also reaffirmed the role of USDA in opening new markets for U.S. beef exports and countering non-science-based trade barriers that hamper the sale of American beef worldwide.
Not all is rosy between producers and the Biden administration. WOTUS, or Waters of the U.S., was first proposed under the Obama administration. The Trump administration replaced it with a water proposal that was both environmentally sensible and not harmful to ag producers. However, Biden's Environmental Protection Agency shifted back to WOTUS.
The U.S. Supreme Court is expected to rule on the WOTUS question this year. Meanwhile, NCBA filed suit in January to challenge it. "The Biden administration's WOTUS definition is an attack on farmers and ranchers," said NCBA Chief Counsel Mary-Thomas Hart. "The rule removes longstanding, bipartisan exclusions for small and isolated water features on farms and ranches and adds to the regulatory burden cattle producers are facing under this administration."
NCBA, Farm Bureau and many other ag commodity groups contend that regulating these features under the federal Clean Water Act disrupts normal agricultural operations and interferes with producers' abilities to make improvements to their land.
Producer Unity Needed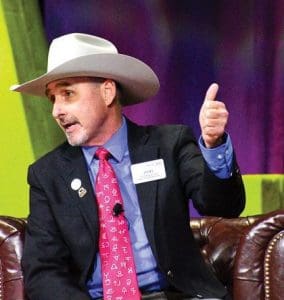 NCBA has long preached that even though producers and feeders from different regions may disagree on some policies, they should bond together to counter attacks by environmental and animal rights activists that denounce the beef industry. Don Schiefelbein, 2022 NCBA president, stressed the need for unity at the convention.
"Our enemies have figured out they can put wedge issues between us to divide us," he said. "That's how they plan to conquer us. Anti-beef environmentalists and animal welfare activists are trying to put us out of business.
"Cattle producers are the foremost environmentalists. We should be shouting from the roof how environmentally conscious we are. We're only about 1 percent of the population. About 50 percent of Americans are three generations away from the farm or ranch."
He mentioned a saying that's old, but factual – many consumers believe their food comes from the grocery store. Better education of consumers can be better accomplished by cattlemen and women working together, he said.
New NCBA Officers
Wilkinson became the new NCBA president after serving as president-elect in 2022. Along with ranching, he has practiced law for nearly four decades and specializes in business transactions, estate planning and probate, real estate matters and ag law.
"I'm going to bring the same level of passion that I bring for my own family and business to this organization. I think it's important to fight back and protect this industry from the people who want to put us out of business. I think this is something that will unite cattle producers in the future."
Other 2023 NCBA officers include President-Elect Mark Eisele of Wyoming and Vice President Buck Wehrbein of Nebraska. Brad Hastings of Texas was named NCBA treasurer.
Virginia cattleman Gene Copenhaver was elected chair of the NCBA Policy Division. Tim Schwab of Indiana was elected policy vice chair. Clark Price of North Dakota and Dan Gattis of Texas were elected as chair and vice chair of the NCBA Federation Division, respectively.
Look for additional convention-related articles in upcoming issues of CALF News and on our website at Calfnews.net. Also, follow the CALF Facebook page at https://www.facebook.com/calfnews/.
Beef Quality Assurance Award Winners
2023 Annual Beef Quality Assurance (BQA) award winners were announced at the Cattle Industry Convention in New Orleans. The BQA program provides producers with guidelines and certification that are established from sound animal welfare techniques and accepted scientific knowledge on how to raise cattle under optimum management and environmental conditions.
Josh White, senior executive director of producer education and sustainability at NCBA, said the 2023 winners "exemplify high-quality animal care and handling principles as part of their day-to-day operations and are continually improving through BQA.
The 2023 BQA Award winners are:
Cow-Calf Award – Wilson Flying Diamond Ranch, Nebraska
Established in 1888, the ranch is now owned and operated by the family's fourth and fifth generations, Blaine Wilson and his daughter Jaclyn. Along with using computer programming and mapping for pasture rotation, the ranch also uses year-round grazing management to continually improve the land in the fragile Nebraska Sandhills.
Dairy FARM Award – Temme Agribusiness, Nebraska
The Temme family dairy operation started with 65 cows in 1956 and has continuously upgraded to where it milks 850 today. It has established a system of training employees in BQA and FARM Animal Care guidelines to produce quality milk and beef and enhance overall operations.
Feedyard Award – Darr Feedlot, Nebraska
Founded in 1982, Darr Feedlot has grown from a 2,500-head custom yard to operating two main yards with a 48,000-head feeding capacity. From training employees on the significance of health management to developing facility designs, BQA principles are at the core of its operations. Darr also promotes BQA to its custom cattle suppliers.
Marketer Award – Fresno Livestock Commission, California
Owned and operated by Phil Tews and his daughter, Cindy Tews, since 1990, Fresno Livestock caters to the small, everyday grower selling 10 or fewer calves per year. Located within a county of 1 million people, the company works to educate and engage with a diverse population. Livestock Commission provides a BQA-certified crew for hire during branding, vaccinating, shipping and other activities.
Educator Award – Dr. Tom Noffsinger, Nebraska
Tom Noffsinger, DVM, is a long-standing industry leader and one of Nebraska's first BQA Train the Trainers. As a veterinary consultant, he founded Professional Animal Consultation in 2009. He works with other consulting veterinarians to promote BQA and demonstrate how BQA's best management practices help boost producers' bottom lines.
Award winners are selected by a committee comprised of BQA-certified representatives from universities, state beef councils, sponsors and affiliated groups who assess nominations based on their demonstrated commitment to BQA practices
"As good stewards of the cattle industry, they also encourage others to implement BQA principles," White said. For more about each of the award winners, visit https://www.bqa.org/about/bqa-awards.