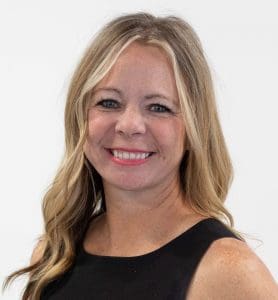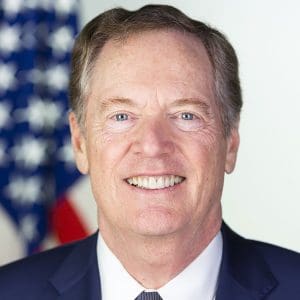 Ambassador Robert Lighthizer, who headed the Office of the U.S. Trade Representative under the Trump administration, has been selected to receive the U.S. Meat Export Federation's (USMEF) Michael J. Mansfield Award. USMEF established the award in recognition of the U.S. Senate majority leader and ambassador to Japan whose five decades of government service advanced U.S. trade relations throughout the world.
During his time at USTR, Lighthizer spearheaded key trade agreements that expanded opportunities for U.S. red meat. This included the Phase One Economic and Trade Agreement with China and the U.S.-Japan Trade Agreement. He discusses the gains achieved in these agreements in the attached audio report.
Leann Saunders, co-founder of Where Food Comes From, will receive the USMEF Distinguished Service Award. This award honors outstanding figures in the red meat industry who exemplify the exceptional, individual dedication responsible for the federation's success.
Where Food Comes From is a leader in food verification and certification and livestock identification and traceability systems. A division of the company (IMI Global) was instrumental in helping the U.S. beef industry meet specific export requirements following the first U.S. case of BSE in 2003. Today the company's programs enable ranchers, growers, feeders, packers and processors to meet specific export or private brand label requirements related to production practices. Saunders notes that her involvement with USMEF dates back to her time as a student at Colorado State University, where she developed a powerful interest in the global growth potential for U.S. agricultural exports.
Both awards will be presented Nov. 10 at the USMEF Strategic Planning Conference in Oklahoma City. More details on the awards and the conference are available in this USMEF press release.