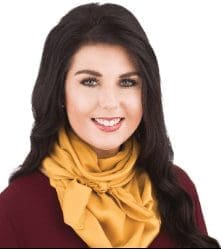 SELF-REFLECTION IS a necessary tool for leadership development. Setting aside time for this practice is critical to strengthen leadership development by assessing skills, strengths, weaknesses and behavioral patterns. I encourage you to take a moment to think about your leadership and where it has guided your operation today and the impact on its future. To help guide this reflection, let's contrast decisions that have led to changes in agriculture between the 20th and 21st centuries.
When we look back on the 20th century, agriculture was labor intensive and it took place on 6.8 million small, diversified farms and rural areas. Now, in the 21st century, there is a smaller number of larger, more specialized farms and ranches. In 2021, the U.S. Department of Agriculture Economic Research Service recorded 2.01 million farms averaging 445 acres each. This means there are 4.8 million fewer farms and ranches in production today and, on average, they are 5 acres smaller than in 1970. In reflection, we can understand that there were decisions made that impacted agriculturalists to have fewer acres in production. With advancements in technology and innovation, efficiency was improved, and we should be proud of what we can do with the acreage we have in production.
With this progress, we must also be conscious that fewer people do not and will not remain directly in production agriculture. In the 50-year transition to enhance operations' use of technology and reduction of labor, more of the population is two to three generations removed from production agriculture. To me, with as much innovation and technology as we have, we need an equal abundance of leadership, agricultural advocacy and mentorship to best guide the public's perspective.
We continue to face beef consumer challenges such as fake meat expansion. Mentoring and opening the gate to tourists and educational groups may be worthy to help gain consumer trust. As an example, our family's operation is fewer than 150 miles from Washington, D.C. There are many seasonal activities that we support through the farm, like summertime produce, fall mums and winter Christmas tree sales to help draw a seasonal crowd to our beef retail business and store. The continued expansion of our highway system has led to an abundance of weekend metropolitan tourists venturing to the West Virginia mountains.
Agritourism is an expanding opportunity where we can demonstrate where food comes from and involve the public who is several generations removed from production agriculture. Collaborating with your agricultural neighbors on weekend events throughout the year may be a wonderful way to cluster agritourism activities and perhaps draw more income to your operation. Hosting a "dinner on the ranch" or "farm-to-table" event may be a story-telling opportunity to strengthen support for your business. We must also take the time to bridge the gap with businesses that wish to purchase land.
Being so close to D.C., I've witnessed an abundance of business investors looking to buy land for carbon tax benefits and wind or solar energy advancements. As you may know, West Virginia is traditionally a coal mining state, which feeds power to the eastern shore. However, each day, farm owners are receiving phone calls from persistent businesses requesting they sell their land for these unique business advancements. Certainly, landowners have the right to sell their land, but I must ask, is this a good leadership practice? If we continue to sell productive ground, what impact does this have on future generations? How much more removed should we allow consumers to be? For our consumers, we can entice beef sales with specialty labels featuring organic, natural and other environmental statements, but is this really solving the problem? To me, let's focus on education, opening the gate and giving tours.
Let's not sell out to business investors who come knocking; instead, let's find common ground. The future generations deserve the chance to grow up raising cattle. What impact will your leadership skills have on the next generation?