By Betty Go Gigot, Publisher
Although I see from the weather report in Castle Rock, Colo., that it's supposed to snow again next Thursday, we all know that spring is on the way. What else is on the way is a serious question and, as I write this, wonder what the state of the world will be when you read this. The same goes for our articles on markets and projections. It is all moving fast these days with concerns we haven't considered for years. Both my dad and husband often said, "This generation needs to know what it is like to go hungry."
With today's inflation and shortages, one would hope people at least appreciate how spoiled we all are. Coping with the costs of inputs is another matter for everyone but especially those of us who feed the world. One only must look at Ukraine, the breadbasket of Europe, to realize what the reverse of fortune can bring to one's life and to the world. The good news, I guess, is that Tom Brady just came out of retirement and March Madness is upon us. So onward we go, carefully.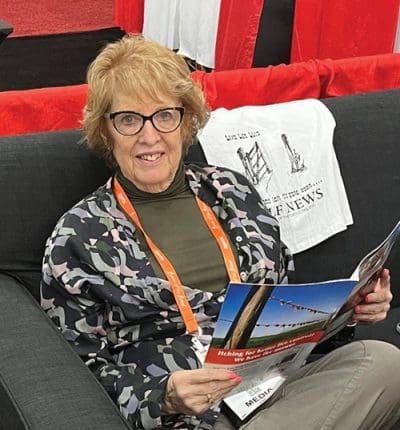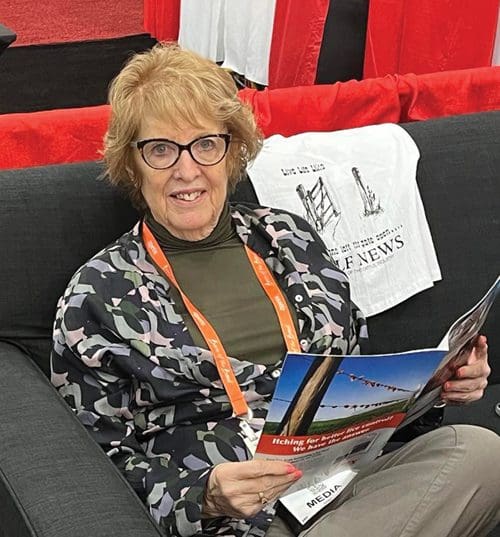 The annual Cattle Industry Convention in Houston was, as usual, a chance to see friends, do business and relax a bit. I had to laugh at the weather. The convention is always held in the South so that us Northerners can get out of the cold. This was the first time we had gone to Houston, and it proved to be a bit of a reversal. As I was waiting for my ride in the hotel lobby on Friday morning, my Apple watch said it was 27 degrees.
If you didn't have a chance to be there, or even if you did, you will find a complete report in this issue of CALF. We are proud to bring it all to you and know you realize just how important it is to stay abreast of our changing world. Check out our reports on new and improved products as well as the happenings down there. It is worth your time.
I am sure most of you know that Baxter Black has had some health problems and announced his retirement the first of the year. Baxter first appeared in CALF News in 1974 (see page 42), and Champ Gross started publishing Baxter's column every issue starting in April 1982. By my math, that is 40 years of the best cowboy poet. Those 40 years also included fast friendships with all of us here. Baxter has been featured in all kinds of stories during that time, including when he and friends went to London to see the Queen and to Washington, D.C., to see the Senate. For the next while, we will be reliving those moments in the space where we always featured "On the Edge of Common Sense."
Years ago, I did a TV show with Baxter for Superior Livestock at his home in Colorado. He had just written the "Plants Feel Pain" piece that took on vegetarians in spades. In the interview, I kept trying to ask him about being one of the prime influencers in our industry. He never would go there, claiming only to be an entertainer. We all know better. He entertained a nation and not only made us laugh but made us think. Stay safe, our friend. We are all honored to know you.
Remember to tune in on Tuesdays for Wes Ismael's Price Point market recap on Calfnews.net. More than 14,000 people download his podcast that runs Monday through Friday at cattlecurrent.com, and we are proud to feature him on our site.
Meanwhile, take care and keep the faith. Those of us in the business have faced all kinds of challenges through the years and survived most of them. Somehow, 1974 comes to mind for us older ones, but there have been many other challenging years. People like us just put our boots on in the morning and march on.