By Betty Jo Gigot, Publisher
Their theme is "Memories are made around the table" and those of us lucky enough to dine at Potente on our last night in Houston, Texas, will long remember the occasion. Ready to relax after a busy few days at the 2022 Cattle Industry Convention, the sophisticated Italian restaurant turned out to be the perfect place to share an adventure with friends and CALF News staff. Located in the heart of Houston, Potente and their sister restaurant, Osso & Kristalla, are close to the Houston Astros stadium for a reason. The establishments' owner, Jim Crane, is a serious baseball fan and the owner of the Astros.
The two restaurants are named for his three children. Crane, a well-known businessman in Houston is a wine connoisseur and a partner with winemaker Jesse Katz at Aperture Cellars in Sonoma County. Hence, the restaurant's extensive wine selection.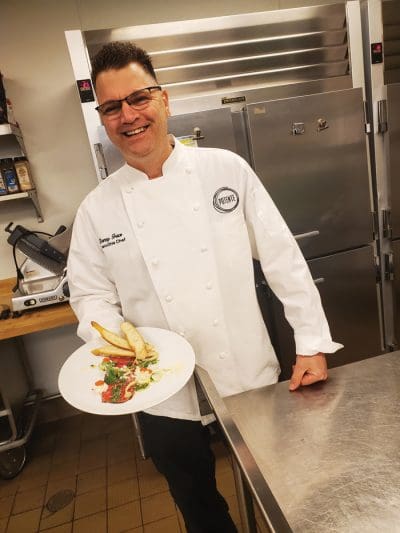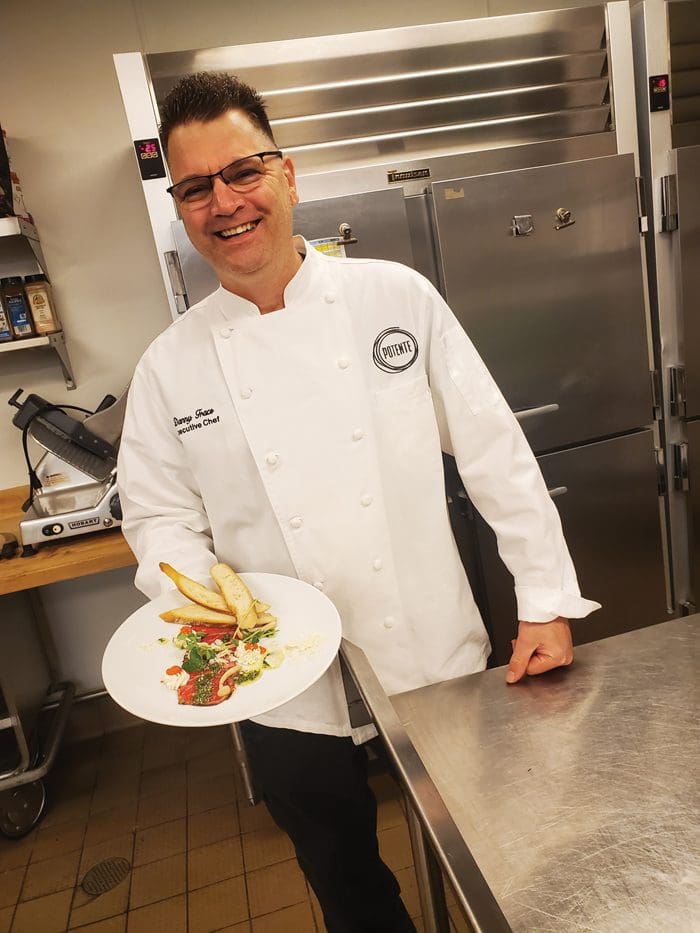 I have always known that hospitality is the name of the game in Texas and the staff at Potente proved me right, again. Already captivated by our waiter and the menu, we decided we would like to tell our readers about this delightful place. Upon asking Maître d' Nate Jackson if we could feature Potente in our magazine, Jackson and his staff made sure we had everything possible to tell their story. That included a gourmet meal, an introduction to the chef and a tour of the kitchen, as well as elegant wines and desserts.
Executive Chef Danny Trace has been with the company since 2017 and comes with impressive credentials. After culinary school in Rhode Island, he trained at the Commander's Palace in New Orleans, La., and later worked as executive chef at Café Adelaide and Commander's Palace in Destin, Fla., before becoming the executive chef at Brennan's in Houston where he was named the My Table Chef of the Year. He focuses on sourcing local products and brings tradition to the table with memories of his grandmother's family from Naples and Milan, Italy, and grandfather's Cajun roots in Louisiana.
"From étouffée to grand bowls of pasta, the marriage of these traditional dishes and family experiences is the very reason I am a chef," he said.
To start our experience, we sampled Sasanian Caviars and Carpaccio Di Carne, featuring Texas Akaushi beef. Other choices included charred octopus, pork belly and crawfish, reflecting Chef Trace's Southern upbringing.
Beef entrée choices included Texas Wagyu Prime beef filet, a Prime beef strip from Texas Akaushi, and a center-cut, all-natural veal chop. Several at the table ordered the forever-braised beef cheek that came with Matagorda Bay crispy oysters and mushroom risotto. By all accounts it was amazing.
The end of the evening included a tour of the upscale lounge.
"The next time you and six or eight of your friends come, we will serve you here," Maître d' Jackson said. He was talking about the huge table set for a large gathering in the wine cellar, surrounded by, I am sure, some of the finest wines possible.
When you get to Houston, try Potente. You will love it.