From Our Publisher
It's Sunday morning and I'm watching TV, getting caught up with the news. Today, it's the minute-by-minute replay of the 9/11 attacks and videos of Queen Elizabeth's funeral procession moving across Scotland. The convergence of those two events on this particular Sunday made for reflections on the past and thoughts on the future of a complex and ever-changing world. As it happens, I am in southwestern Illinois visiting my son, YouTube's The History Guy. While I write this, he is researching the history of Great Britain's monarchs and, boy, talk about complicated. Don't suppose you knew that Queen Victoria was the daughter of the fourth son of King George III – quite a family tree.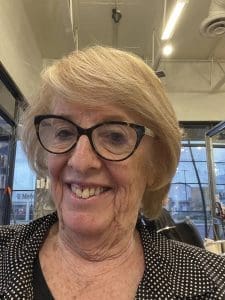 We know the history of those two impactful events, but using them as possible projections on the future is anybody's guess. Let's take 9/11 first. It was a crushing realization that the United States could be attacked on our own soil; it was certainly a wake-up call 21 years ago and one that nags at the soul of those of us old enough to remember the actual event. The fact that we have managed to put 21 years behind us without another incident is noteworthy. I can't help but think, though, that we may have opened the door to all kinds of possible vulnerabilities with the lack of control of migrants coming across our southern border. It's hard enough with strong safeguards.
As to the British monarchy, there is much speculation in the press that, with the death of Queen Elizabeth, the role of King Charles III and the next generations may well go the way of the royalty in other European countries – titular but cosmetic at best. The term bicycle monarchy is used to describe a more informal style such as the ones in the Netherlands and Scandinavian countries without all the pomp and circumstance accorded the British system. The country that King Charles III is taking over from his mother is a troubled one, and it could well be that the millions of dollars the funeral will cost might make people think twice about bicycles. As a matter of fact, the estimations are in the billions, with the 10 days of production and businesses shut down along with the funeral costs. Time will tell.
One of the items we constantly discuss in the food industry is labeling, and I was sorely amused recently when someone brought my attention to a 4.32-ounce box of apple juice. The label states, "Contains juice from Brazil, Chile, China, Hungary, Italy, Poland, Turkey, Ukraine and U.S." Amazing what you can put in a very small package.
"We don't need dairies because we have Safeway."
My travels since the last issue have only highlighted how important water is to our world. The home ranch and farm in Garden City, Kan., is desperately in need of moisture, while the Jackson ranch south of Tucson has some of the best grazing ever, according to Tim. It was so green it hurt your eyes near Grand Lake in Oklahoma, and here south of St. Louis, it has rained every day, but that is natural for this area. My dad always said, "Keep the water, keep the water, keep the water. Some day it will be more valuable than oil." So true.
This issue of CALF News looks at the relationship between rural and urban society. The old adage – "We don't need dairies because we have Safeway" – gets old really fast, especially for folks struggling to cope with today's input costs of seeds, fertilizer and machinery. Then try to get a replacement part for a tractor or a combine.
It's state fair time across the country (many of our staff's children are involved) and here's hoping that lots of those urban folks made the trip to see animals and youngsters interacting in a positive way. Every contact helps show that we work very hard to produce a safe, tasty, healthy product. It's good, folks. Promote it.