By Megan Webb, Ph.D. Contributing Editor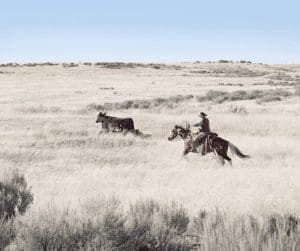 Has 2022 been stressful for you? Recognizing the effects that long-term stress has on each of us is important. We must remember to take care of ourselves and one another. Agriculturalists are known to have a strong sense of pride associated with their operations. This pride often creates an assumption that we do not need any help and should be "tough" when faced with an issue, rather than turning for assistance. The familiar proverb, "Pride comes before a fall," indicates that pride is problematic, but I'd like to help challenge this stigma. Pride is inherently social and can help operational leaders achieve goals through resilience and dedication. When achieved, through sacrifice, agriculturalists remain humble and their pride is reassured. 
There is no doubt that continued challenges and hardships can take a toll on each of us. We have demanding jobs, which is often compounded by economic uncertainty from many factors including inflation, effects of drought and many post-pandemic events such as labor and fuel shortages. Not to mention the traditional vulnerability that we have with weather events, farm accidents and general day-to-day isolation.  
The rural agriculture communities in which we live likely have limited access to healthcare and mental health services, which can make it difficult for farm and ranch families to receive support when they are experiencing extreme stress, anxiety, depression or another mental health crisis. Addressing mental health challenges is critical so farmers can successfully navigate other stressors that are common in their day-to-day lives. Finding an accessible tool can be helpful. The American Farm Bureau offers a "Farm State of Mind" resource directory at https://www.fb.org/land/fsom that finds resources located in your state.  
It is also important to take daily action to reduce stress in your life. Here are 10 simple tips and tools: 
Create a routine. Patterns and routines help our minds feel more organized and less overwhelmed. 

Do something you enjoy each morning to start the day. This will give you something positive to start each day. Maybe this is coffee, hot tea or your favorite beverage. 

Stop scrolling. When you're feeling stressed, stop scrolling. Take a minute to do nothing and breathe. 

Share your feelings with a trusted resource. Call a friend, Extension agent, veterinarian or barber. If you don't feel comfortable talking about it out loud, start a journal to get your thoughts on paper. 

Engage with an off-the-operation activity. Any service such as church, volunteering or coaching is a good engagement tool to help keep your priorities in check. Fulfilling your purpose in something other than your livelihood can help you stay grounded and focused. 

Visit with family. Family members may be more likely to notice when you are struggling and can comfort you or provide you resources. 

Work on getting good sleep. It can be difficult to sleep during stressful times, but sufficient rest is key to staying healthy. Adults need seven to eight hours of sleep each night. 

Watch your diet. Stress eating can be tempting, but eating a balanced meal will help your body and mind stay healthy. 

Have a family and business plan for emergencies. Gather your family and employees to develop a crisis plan. Take time to gather input and organize emergency contacts. Also determine an emergency child and animal care plan. 

Look for how you can help others Show your support to agriculturalists in your community such as, posting signs in your yard or community areas that indicate things like, "We love our Farmers and Ranchers," "Buy Local" or "Support your Farmer and Rancher."  
Being mindful of our overall health and well-being will keep our operations prosperous and ignite functionality for the next generation. Whether we aim to or not, we are influencing the next generation on acceptable behaviors and mindset. Carving time for your mindfulness, is important. You are your operation's most important asset, and you must take care of yourself! I encourage you to evaluate your past year and consider what kind of lifestyle changes you could make to help 2023 be your best year yet.