By Betty Jo Gigot, Publisher
In the September 1993 issue of CALF News, well-known Nebraska cattle feeder, Leo Timmerman, visited about his good and bad deals through the years.
"Of all the deals I've made, it's hard to say what the best one was. I've made a lot of deals. I'm proud to be in the cattle business," he said. "It has kept me busy. I made good deals, but I made horrible, bad deals once in a while, too. Like the barge deal! That kept me alert for a while!"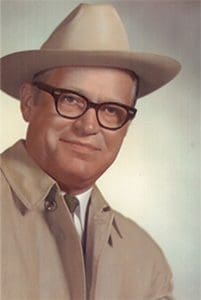 Leo told about a friend of his from Lake Village, Ark., who had 4,000 head of cattle for sale. Leo not only bought the cattle but also decided to bring them up the Mississippi River on a barge. On the way north, the cattle even gained weight because they were fed and watered on the way. Unfortunately, the market didn't cooperate.
"If that barge had gone down in the river and drowned all of the cattle, we'd have all been better off," he said. "One thing I always say, if the cattle looked cheap, we bought them! That's how we tried to figure whether or not they would make money."
Leo also talked about going to one of the barber shops in a little town on the river during the trip. When he asked the barber what was going on, the barber said the latest news was about some silly person bringing cattle up the river on a barge.
"There were times when I held cattle too long and it cost me a fortune … that was our own fault, too. We held them too long. We kept saying, 'It's going to get better, it's going to get better.'"
Leo came from the era of the "big boys." He was one of the cattle feeding industry pioneers and personally knew many of the players in the industry.
"I was the first one who fed cattle for Ervin Crofoot in the Omaha area," he recalled. "We became friends. I always said it was an honor to feed for the Crofoot family in Omaha. Back in the '50s, Ervin and I would partner on grass cattle in the Flint Hills.
"I also remember the days when Bob Peterson yarded and drove cattle for R&C Packing Co., at the Omaha stockyards. Today he's the president of IBP.
"I knew Louie Dinklage. He came from Cuming County, where I was born and raised. Louie was 10 years older than I was. He had a feedyard at Wisner, Neb., and also a small yard at Oakland, Neb. I remember buying cattle against him in the sale barns in eastern Nebraska.
"I also knew Earl Brookover. Our paths seemed to cross when we were trying to buy the wheat field cattle around Dodge City and Scott City. I always thought a lot of Earl in the cattle business."
Leo went on to visit about fame and packers and life. The Timmerman operation was selected to appear on a national TV show called Wide, Wide World. The filming was in the winter of 1954 and the announcer was not a local. "I'll never forget when we had rehearsal. It was getting toward evening – very cold – and the announcer said, 'How come the cattle are bunched up?'"
"They bunch up when it's cold,' I said. "It's cold out here! Damn near zero or five below!"
"'Go and get a stick and move them apart,' the guy said. We had a couple of thousand cattle! I asked the guy from the Omaha TV station, how dumb is he? When they decided they couldn't see the cattle, they brought out a crane to put their cameras on so they could see the cattle."
"I got along really well with the packers. All those years that I was in Omaha, I never had a packer stand beside me when I weighed the cattle," Timmerman said of his relationship with his buyers. "I weighed them and called in the weight. That's why I say honesty and credit will get you places."
In closing, Leo said, " I'm the most proud of being in the cattle busines. It's been a good life to me and my family. The Lord has been good to me and my wife. She was a wonderful person."
Next issue: Eugene
schwertner … a texas trader.