By Betty Jo Gigot, Publisher
Oscar Wilde once said, "It is personalities, not principles, that move the age." That quote was the opening of a story I wrote in August 1989 about Kenny Monfort upon his retirement. The second-generation force behind the massive Monfort organization, Kenny Monfort had an abundance of both personalities and principles.
The story went on to describe an incurable workaholic, putting in long hours at the office and then going home to scribble "zillions" of things on paper. "Forecasts, projections, all of the material that people nowadays have on their computer, Monfort carries around in his head."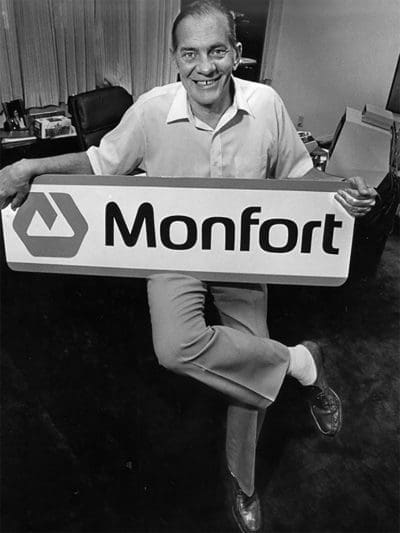 Business was not Monfort's only strong attribute. Bob Hummel, who built his own empire, Lextron, Inc., across the street from Monfort in Greeley, Colo., said that the best thing about Monfort was that he was a regular guy. He remembers watching Monfort literally "helping a little old lady across the street."
"That is the kind of thing you expect Kenny Monfort to do," Hummel said.
Sonny Mapelli, featured in "Recollections" last issue, had lunch with Monfort almost every day for 20 years. No matter where they ate, café or country club, Monfort ate the same thing – a bacon cheeseburger and lots of French fries topped with butter – except on Saturdays when he had a hot dog.
Mapelli and Monfort met while Mapelli was serving in the state senate. Monfort at that time was a state legislator. They each took a further shot at politics when Mapelli ran for mayor of Denver and Monfort ran for the Democratic nomination to the U.S. Senate; both were unsuccessful. Then they set up shop together at Monfort's when Monfort bought Mapelli out.
Both Monfort and Mapelli had vivid memories of the period in the early '80s when times got really tough for the Monfort Company. "We went back to what our fathers had taught us," Mapelli said. "Pulled in our horns, tightened our belts and tried to ride out the storm," which they did.
My favorite story about the two started with a discussion at one of those lunches. They were always discussing business and what was on TV, but mostly they were old politicians at heart. In 1980, they both were discouraged with the political picture and, over a bacon cheeseburger, decided that the time had come to change political parties. At first they were just going to slip down and change their registrations – which might have been the better part of valor, since they both had been elected officials of the Democratic Party. Then they decided a flourish would be better, so they started the Eat Crow Club. About 20 people went with them, including one person who brought what was claimed to be chicken to eat. Around 100 eventually joined the club. The club's only dues were to go down and become a Republican.
"Seriously, Kenny was a real special guy. He had his own way of doing things, his own style including his way of dressing," Mapelli said. "He wouldn't win the best-dressed contest, but if you wanted someone who was dependable, honest and fair, and above all things, brilliant, Kenny was your man."
In Walt Barnhart's book about Monfort, In Kenny's Shoes, he describes what a huge impact Monfort made on the meat industry. "No one can deny he did it on his own terms, which were eccentric at times," Barnhart wrote. "He was a brilliant businessman who was universally respected while being a humanitarian who was widely loved. He left his mark in unique ways. The term 'remarkable' only scratches the surface."
Read Barnhart's own "Recollections" about Warren Monfort on page 28.