By Larry Stalcup Contributing Editor
Billed as the "only beachfront restaurant in Amarillo," Landshark Burgers might stretch its label a bit. But when it serves up its burgers in an atmosphere right out of an old beach party flick, the food and fun are addictive.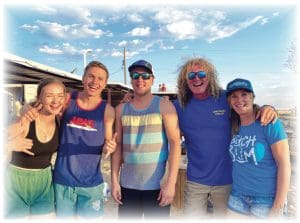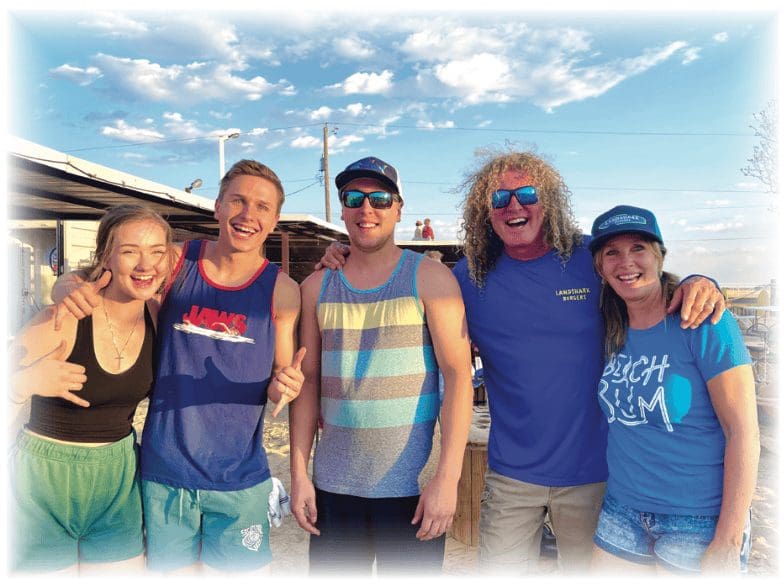 From hundreds of tons of hauled in sand to a selection of surfboards even The Beach Boys would hang 10 on, this outdoor diner is a hit for Panhandle people who are particular about their beef burgers.
The place is located on the Claude Highway, a familiar roadway to locals that's about eight miles south of Amarillo. Brian and Brenda Bailey inherited the little surf-shack cafe in 2018. Brenda's mother had operated it before her passing that year. As they were considering where to go with the eatery, the pandemic virtually shut them down, as it did many restaurants nationwide.
"We moved here from Padre Island and were hit with the economic downturn caused by COVID," Brian Bailey says. "We were stuck on what to do. But the Lord turned it into a blessing and we reopened the restaurant."
Having moved from the beach, they decided to bring Padre to the Panhandle. "We had about 550 tons of beach sand hauled in," says Bailey, a long-time entrepreneur originally from Tucson, Ariz. "I wanted good, beach-type sand and finally found it from a quarry downstate."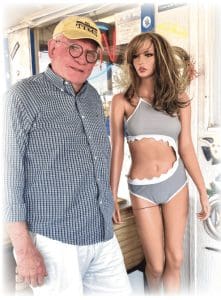 They also brought in mannequins and fitted them in bikinis, shorts, flip flops and sandals. They are "regulars" at Landshark. They and built a monster "wave" perfect to "shoot the curl." I'm not sure how they compare to Frankie Avalon or Annette, but the "regulars" are known to pose with patrons ready for a surfer selfie.
The menu isn't very busy, but boasts plenty of pleasure food. Before lining up their burgers, fries, tots, rings and other menu items, they secured the best fresh beef around from Ben E. Keith, Affiliated Foods and other sources.
The burgers are certainly up to the standards demanded by beef lovers. Chicken, shrimp and corndogs are also tasty, but it's the burgers that bring the customers back. This writer is known to have ordered one or two. I choose cheeseburgers with mayo and all the trimmings. A cold Coors Light makes it a meal.
After eating, there's entertainment every Thursday through Sunday, with Karaoke on Friday. Many of the area's popular country, easy listening and pop groups perform.
Overall, Landshark Burgers includes nearly five acres for parking, dining, beach volleyball and other activities. The Baileys' son Chase actually owns the operation. His brother Austin is helping out this summer after graduating from Texas A&M. Another son, Blake, serves in the U.S. Navy and may eventually get involved in the busy enterprise.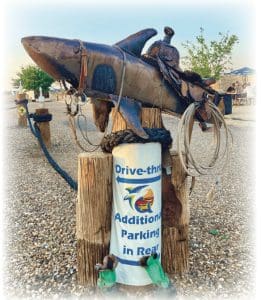 "We love the family atmosphere and enjoy it with our kids and our employees," Bailey says. "The entire operation is family oriented. There may be 40 to 50 kids out playing 'on the beach' any evening."
The Baileys even have a stationary surfboard one can ride for photo ops. That said, perhaps Amarillo can be playfully added to the lyrics of The Beach Boys' "Surfin' USA."
Yours truly could be the Big Kahuna.