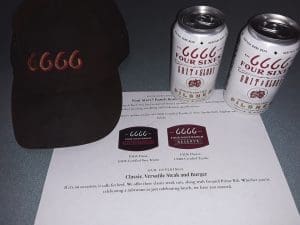 By Blaine Davis Contributing Editor 
This past Sunday morning coffee clique's topics ranged from the extended drought to the cost of nearly everything we need and use. This group, made up of few different faces than my weekday "club," is dominated with cattle ranching and farming persona as opposed to my banker and construction associates re-hashing the sports scores and the local bureaucracy. While I have never owned one "bovine," I do relate to their plight and the ups and seemingly mostly downs in their industry. My wife has often asked, "Why they still do it with the troubles they experience?" My tongue-in-cheek answer is similar to that of my profession: "I don't know anything else."
Two of this group's members with extensive ranching and farming backgrounds opined that the drought is so far-reaching that placement of cattle in the usual spring grazing of Kansas's Flint Hills won't happen this year with limited grass, but even more so that of the scarce water supply in the form of natural "tanks" or ponds. With this and very little wheat pasture, they were sending new-crop heifers and pairs to the sale barns.
As I traverse the highways of the Central Plains, this lack of feed stuff is even more evident as I witness semi-truckloads of baled corn stalks and other roughage heading in all directions. Even at home, we sold our corn stalks in the field to be baled and delivered to these hungry critters and received a premium over pasture rent for the same acres. We discussed input costs ranging from fertilizer, chemicals and petroleum in balancing our bottom line with uncertain commodity prices. Piling on to this situation akin to a football being fumbled on the turf is escalating land prices and the subsequent increased property taxes. The average rancher or farmer faces the difficulty of expanding their operation with these costs, not to mention competitive bids just for the recreational aspects of the land. My friends further commiserated over this plight as margins were in the neighborhood of "ten cents," $100 for a 1,000-pound steer. With these tight margins, both of us can agree that 2023 could be challenging.
Considering these uncertainties, this past summer at the High Plains Journal's Cattle U and Trade Show, a challenge was made to attendees to alter their approach to the obstacles in the beef industry. Joe Leathers, general manager of the 6666 Ranch and the keynote speaker, presented "Controlling Our Own Destiny," always trying to take a negative and turn it into a positive and remove "can't" from their vocabularies.
"If you say I can't, you'll never accomplish whatever you set out to do," he explained. "Ask yourself, what is your vision? You'll never accomplish anything without a vision." Having traversed this 150-year old ranch at Guthrie, Texas, more than 20 times, I am always in awe of their vision and their stature in the both the equine and bovine industries to the point I have proudly added a 6666 cap to my collection many years before the smash TV series Yellowstone made it a household name. Upon my last run across the ranch and arrival on the "Third Coast," my best pal slaked my thirst with a six-pack of 6666 Grit and Glory craft beer.
Furthering their vision of licensed products from personal apparel and home decor to adult beverages, Leathers spoke about the 6666 branded beef products and how the ranch has worked for years to improve herd genetics in anticipation of the launch of its beef products. He reminded the Cattle U attendees the quality of beef products in this business should be the No. 1 focus.
"I don't care who you are, it doesn't matter how far your history goes back with beef, it will only last until the customer eats a bad steak," he said. "I can ruin our legacy by not putting out a good product."
In the midst of present and persistent drought, Leathers encouraged attendees to be proactive rather than reactive on a number of issues, especially water. "Water is going to become more important than oil, and we as producers and landowners are going to have to protect it," he said.
He advised producers to reach out to their legislators to make sure they retain ownership of groundwater. "We own it from the center of the earth to the sky. I'm prepared to fight for it for my children and grandchildren."
With the "rumblings" emanating from the statehouse in Kansas, I must concur with Weathers as not everyone sees or understands the importance of this resource.
Another point Leathers made was that too many members of the cattle industry try to lead from behind without success. "We can't lead from behind; that's called following," he said. "When you follow, someone else is leading you to destruction, generally."
I have a vision of this as following behind your prized mare and the destruction could be your knee cap.