By Larry Stalcup, Contributing Editor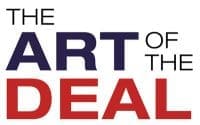 As a meat scientist with Gary Smith, Ph.D.,  as his mentor at Colorado State University (CSU), Brad Morgan crafted his skills at managing beef quality, packaging and shelf life. He fined-tuned those skills at Oklahoma State University (OSU) before joining a major food distribution company that relies heavily on beef for its bread and butter.
But Morgan's love for his hometown region of southeastern Oklahoma has him tapping into a new craft – craft beer – and eventually beef sales at Beaver's Bend State Park. More specifically, it's Hochatown, Okla., a beautiful lake area in the woods just outside Broken Bow.
"I grew up in nearby Rattan, Okla., and my wife, Missy, was raised in Antlers," Morgan says, as he greets customers at his Beaver's Bend Brewery. "We were high school sweethearts. We've always loved this part of Oklahoma, where forests and milling provide much of the economic base, along with cattle.
"But Beaver's Bend is the area's biggest attraction for people from all over the state and many from Dallas-Fort Worth and other parts of Texas and Arkansas. We wanted to find a way to slowly move back home."
Interest in the brewery grew when they discussed it with McCurtain County friends Brad Reesing and Michelle Walker. Reesing had started the small craft brewery about five years ago and was ready to add new partners. "We saw it as a great opportunity to have a local business near our hometowns," Morgan says.
His company, Performance Food Group (PFG), services most restaurants and grocery stores in the region. He was acquainted with what the area residents and tourist crowd liked about the area. It was a win-win.
Beef in his blood
Morgan was raised on a cow-calf and hog operation. His father also operated a small custom-harvest plant in Antlers. He worked in all phases of the cattle and hogs' production and processing.
After graduating from high school, Morgan attended OSU where he earned a bachelor's degree in animal science. He then attended the University of Nebraska where he earned his master's degree. His training for his doctorate degree was at Texas A&M University.
"Dr. Gary Smith was one of my professors at Texas A&M," Morgan remembers. "When he received the Montfort Chair in animal science at CSU, I followed him there and served as an assistant professor of meat science."
He was at CSU from 1991 to 1995, when he took a professor position at OSU. During his years at CSU and OSU, he took part in the initial National Beef Quality Audit.
Morgan became an authority on projecting and judging beef quality, quantity, safety and the usefulness of meat and meat products, according to an article from the American Meat Science Association, for which he served as president in 2014. His research was often in conjunction with major entities like Walmart, National Beef and the U.S. Meat Export Federation.
Morgan left OSU in 2012 to work for Zoetis as a senior food safety and enhancement specialist. "We were doing work with Performance Food Group, and I took an interest in that end of the beef industry," he says. "After studying the company more, I took a job with PFG as senior director of protein."
Braveheart® Beef 
Headquartered in Richmond, Va., PFG is the third-largest food distribution company in the nation. It regularly operates from 1,200 to 1,800 delivery trucks. High-quality beef that's consistent in flavor, tenderness and quality is their primary product.
"We have the Braveheart® Beef brand," Morgan says. "It is guaranteed 100 percent Black Angus and DNA verified by a third-party audit conducted by IMI Global," Morgan says.
PFG contracts with individual cow-calf producers and feedyards to supply the type of beef demanded by the program.  "All beef comes from the Midwest. Our beef marketing group in Kansas City works with feedyards to assure we have the supply of product needed," Morgan points out.
"Feedyards are all within a 150-mile range of Garden City, Kan. We have an 850-pound maximum on carcass weight. That enables us to satisfy our customer demand for a ribeye that is 1.5 inches thick and 11-14.9 square inches in size."
Morgan adds that Smith and animal handling expert Temple Grandin, Ph.D., are part of a PFG "Progressive Beef" team to assure cattle are raised and handled properly. When cattle are harvested, PFG coordinates work with the packer, the Tyson plant in Finney County, Kan., to box PFG beef first. "We ask that they slow down the line to make sure the right beef goes into the right box," Morgan says.
"Also, I often work with our PFG salespeople to educate them on cattle production, which includes keeping them updated on animal welfare and overall stewardship. That knowledge helps our team attract more customers.
"We know that if you get the protein business, you get the other business. If they sell a box of Braveheart Black Angus ribeyes, they get a better commission."
PFG cattle suppliers are encouraged to tell their stories. "That's a trend in the industry and we welcome testimonials from our beef producers and feeders," Morgan says. "We also take feeders and ranchers to food shows where we meet with some 1,500 of our customers."
Home brew 
Morgan's opportunity to return home to Beaver's Bend Brewery won't take him away from his PFG position. "It's only about 2.5 hours from Dallas, and Texarkana is also nearby," he says. "I can fly out of those cities on business."
Missy is retired and loves being able to get back to her roots as well. She is helping with design and construction of a kitchen extension of the brewery. "We'll be able to prepare and serve everything – from hotdogs to ribeyes – to our guests," Morgan says, adding that there will likely be some Braveheart Beef on the grill on many occasions.
"Right now we have steak night several times a month and will be adding to that.
"This area has become extremely popular with people from the Metroplex who want to get away from the rat race. They have learned to use the phrase, 'Livin' on Hochatime.' Missy and I have the same attitude and can't wait to settle back in our hometown area."