By David F. Crosby, Contributing Editor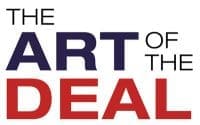 United States beef exports to China resumed in June 2017 after a 14-year halt. That year, the United States sold only $36 million of U.S. beef to China. In July 2018, the Chinese raised the tariff on U.S. beef from 12 percent to 37 percent as part of the ongoing trade war between the United States and China. On June 1, 2019, the Chinese increased the tariff on U.S. beef to 35 percent for live cattle, 37 percent for fresh or chilled U.S. beef, 45 percent for fresh or chilled carcasses, and 50 percent on frozen carcasses – too high for U.S. beef to remain competitive.
In 2018, the United States exported $60 million of beef to China. The trade war between the United States and China played a prominent role in the slow sales, as did the need to build supply chains that no longer existed and to learn to deal with Chinese regulations. In reality, U.S. beef exporters have not gained a foothold in China, and China remains a small market for U.S. beef.
The Chinese beef market faces turbulent market forces and change in 2019. The domestic beef cattle inventory will shrink 3 percent to 91 million head, according to the USDA, even though prices and profits remain strong. The reduction will occur because of structural problems in the Chinese cattle industry, not demand for beef, which continues to rise.
Approximately 93 percent of Chinese beef cattle operations have fewer than 100 head. These small operations face obstacles that prevent them from expanding. Operations of that size find it hard to obtain capital. The trade war between China and the United States has caused feed costs to rise, and Chinese bureaucrats have cracked down on environmental regulations. Given the time it takes to see a return on an investment in an expansion, and the uncertainty created by the trade war and Chinese environmental regulations, most small cattle operations have chosen to not expand and some have even exited the industry.
Chinese cattle producers feed their cattle rations composed of 75 percent corn and 5-10 percent soybeans. A lower-than-expected domestic corn crop in 2019 has constrained corn in China. The Chinese government has ordered farmers to plant more soybeans, but China will import 95 percent of the soybeans it uses in 2019. Brazil supplies most of those soybeans, but with the trade war between the United States and China shutting off access to American corn and soybeans needed to fill any unexpected supply gaps, uncertainty has raised prices.
The number of large cattle operations has increased but these operations have focused on cattle feeding. Most are integrated operations with their own harvest, processing and importing operations. They do not raise calves, leaving that to the small operations with 100 head or fewer. With these small operations unable to expand to meet demand and facing rising feed costs, the price of a 550-pound calf has risen to $1,481. The large, integrated operations have reduced cattle feeding operations due to high calf and feed prices and focused instead on importing live cattle and then processing them in their harvest and processing plants.
African Swine Fever (ASF) will reduce Chinese pork inventory by 6 billion pounds in 2019, according to the USDA Foreign Agricultural Service. The Chinese prefer pork over all other meats. Pork accounts for 60 percent of all meat consumption in China. But, with reduced availability and questions about the safety of pork products due to ASF, the Chinese have had to increase imports of both pork and beef. The USDA estimates that China will increase pork imports in 2019 by 33 percent and beef imports by 20 percent.
American beef in China has to compete against beef from Brazil, Uruguay, Australia, New Zealand and Argentina. Right now 95 percent of all beef imports into China come from these countries. Brazil has the largest cattle inventory in the world. As the largest beef exporter to China, the South American country accounts for 30 percent of beef imports into China. They have an advantage over American beef exporters because they face lower tariffs and have well-established business relationships in China.
Australia provides 80 percent of live cattle imports into China. The China-Australia Free Trade Agreement makes this trade cost effective. On January 1, 2019, the tariff on live cattle imports from Australia into China fell to zero. The USDA predicts that these live cattle imports into China will increase 7 percent in 2019.
Despite slow growth in exports to China, U.S. beef exports rose to record levels in 2018 thanks to exports to other Asian countries, primarily South Korea. Exports of U.S. beef to South Korea in 2018 rose to $1.75 billion, according to the U.S. Meat Export Federation. That was a 43-percent increase over 2017 exports of U.S. beef to South Korea.
Two factors account for this increase – the Korea-U.S. Free Trade Agreement, which lowered duties on U.S. beef, and Koreans developing a taste for U.S. beef. South Koreans now eat more U.S. beef per capita than any other foreign country. The United States government hopes to repeat that trade model with China.
President Trump's "America First" trade policy played a key role in U.S. beef's rising exports to South Korea. The United States used its leverage with South Korea (we provide much of their defense) to win a lower duty on U.S. beef than its competitors. While U.S. beef pays an 18-percent duty, down from the previous 40 percent, under the trade agreement it falls 2.6 percent per year until it eventually reaches no duty. Australia, New Zealand and Canada pay higher duties. Australia, for example, pays a 24-percent tariff on a quota of 170,673 tons of beef and a 30-percent tariff when over that quota.
Regardless of where imported beef originates, Chinese diet plays a key role in tamping down per capita beef consumption. While the Chinese rate as No. 2 in the world for total beef consumption due to their large population, their per capita consumption of beef totaled just 9.4 pounds (retail) per person in 2018. The United States' per capita beef consumption for 2018 came in at 57.7 pounds (retail). Low Chinese per capita beef consumption leaves much room for market growth.
The Chinese prefer pork, poultry and seafood over beef. Price plays a role in the meat selection choices, but cooking traditions and culture plays a key part as well. The Chinese don't traditionally eat muscle meats like steak. They prefer pot-based or stir fry dishes that use small thin slices of meat.
As China gets wealthier and its middle class grows so does its palate. When introduced to grilled beef, they loved it. Beef jerky grows more popular in China every day as well. These cultural transitions will continue to grow the per capita consumption of beef in China.
The potential of the United States becoming a major beef exporter to China faces many obstacles as the trade war between the United States and China deepens. Chinese regulations create some of those hurdles. It has a zero tolerance policy on growth promotant residues in beef, requires traceability of beef back to the ranch of origin and requires individual harvest plant approvals.
The ongoing trade war with China has prevented American beef from gaining any traction in China. Since the United States exports such a small amount of beef to China, it has no real effect on the United States' beef export numbers. Those who call for an end to tough negotiations and retaliatory tariffs on China ignore the big picture. American beef wants fair access to Chinese markets, not just access. Given fair access, U.S. beef will win market share based on the its higher quality as it has done in South Korea, Japan, Taiwan and Southeast Asia.
In the meantime, the Chinese beef market has an indirect benefit for U.S beef producers. Beef producers worldwide have increased production without prices collapsing. China's growing beef imports plays a major role in absorbing most of the world's increased supply of beef and supporting prices.