By Shane Koester, Contributing Editor
I'm a 20-year-old sophomore at the University of Nebraska-Lincoln (UNL), majoring in animal science, minoring in Nebraska Beef Industry Scholars and participating in UNL's Engler Entrepreneurship Program. I'm also a North Dakota ranch girl who takes her passions for the beef industry, storytelling and art with her wherever she goes.
The out-of-state college lifestyle gives me a lot of thinking time when I make the one-way, nine-hour drive between my little college house and the ranch that will forever be home. This lifestyle also offers the opportunity to call and visit with friends and family to pass the time and stay awake during my travels.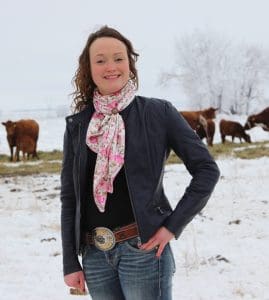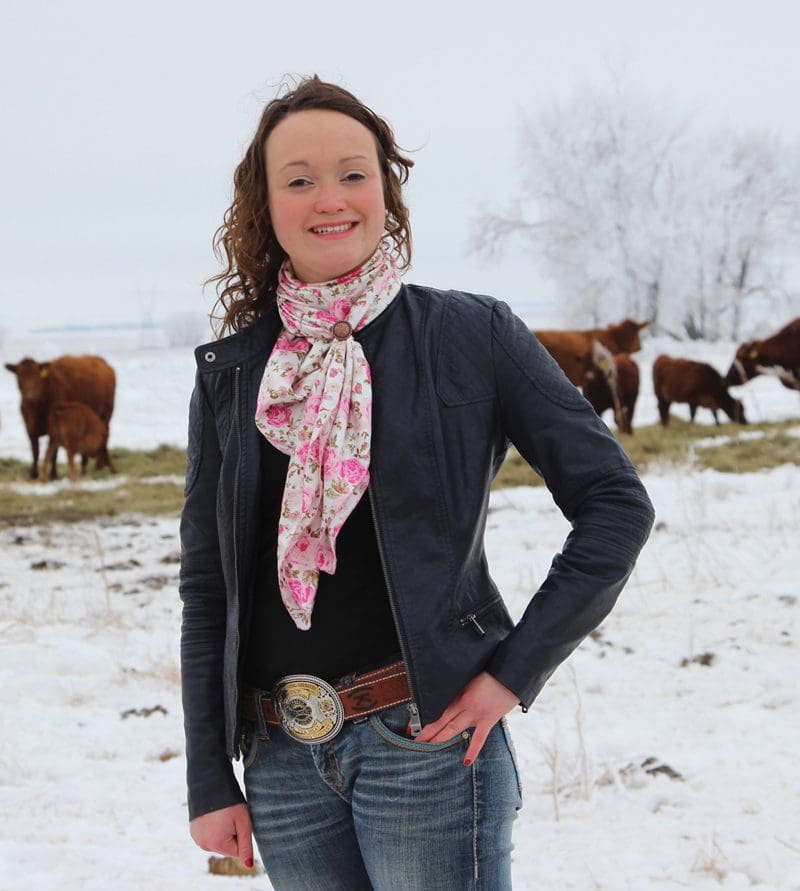 Between the thinking time and these phone calls, I have discovered the need and value that comes with visiting and listening to others. These conversations bring out unique stories, lessons and thought-provoking questions about the beef industry, ranching in specific and life in general. They also lead me to think back to many of the conversations I have had that, in the moment, felt like just making casual conversation, usually about cattle and the ranching lifestyle.
I now realize the tremendous value that I gained from these shared words. I can picture the locations now. They happened at the kitchen table at home with family and friends, with strangers at industry conventions who made a point to sit at the table with me and introduce themselves, over coffee with my grandparents as we waited for the right time to go rake hay, on horseback herding cattle to the next pasture, in crammed tractor cabs and countless other places. These conversations fill my heart as I hear someone share their passion and experience with me so I, too, can make a difference in the beef industry as I map my own path to success.
In the age of technology and social media, there is no reason these stories can't be shared with others to amplify their impact. That's the purpose behind my Casual Cattle Conversations podcast. I connect the dots between the value of visiting, the need for advice in the beef industry and modern technology to share stories, thoughts and ideas related to the ranching lifestyle and beef industry as a whole. It's rancher-to-rancher education that is free to listeners and easily accessible to anyone.
I go back to my own experience and the questions I have about being involved in the beef industry to help determine what topics to cover and questions to ask. I also use input from my viewers to make these decisions too! This podcast has covered anything from what it is like to start a ranch from scratch, returning home after college, balancing an off-ranch career, leadership in the industry, ranch management and more!
The interviewees have experience, skin in the game and are eager to share their advice. Their stories are inspiring, even though they often ask, "Why do you want to interview me?" These episodes are available on Apple podcasts, Spotify and Podbean. You can also find them on my website, casualcattleconversations.podbean.com, and my Facebook and Instagram pages.
If you aren't familiar with podcasts, they are easy to download and you can listen to them anywhere. So, next time you are doing morning chores, getting ready for that off-ranch job, on a drive or just want to listen to conversations about ranching and the beef industry; take a listen to my Casual Cattle Conversations podcast and become engaged in conversation. Take the time to truly listen in a world that is full of bustle and distraction.
If you like these conversations, hit subscribe and follow on whatever platform you listen on to get instant updates whenever new episodes get posted. I hope you take a listen and find yourself valuing all of your conversations. You never know the value that can arise from visiting and listening.