By Patti Wilson Contributing Editor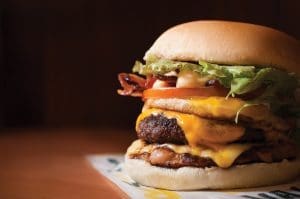 Hard times seem to have fallen on the plant-based protein industry in the past 12 months. 
Heads went up in October when JBS announced an exit from their Planterra Foods operation in Denver. The Denver Business Journal reported on the first of that month that more than 100 jobs would be eliminated from the community. Other sources quote as many as 121.  
According to an Oct 4 article by News Desk in Food Tech Daily, the company had released this statement: "JBS USA has made the decision to discontinue operations in its U.S.-based Planterra business unit. We continue to believe in the potential of plant-based options for consumers and remain committed to the alternative-protein market. JBS will focus on its plant-based operations in Brazil and Europe, which continue to gain market share and expand their respective customer bases." 
JBS is not the only plant-based entity to have suffered losses this year. In September, Canadian alternate-meat group, The Very Good Food Company, was put up for sale. Canada's Maple Leaf Foods has suffered financial setbacks, as well. Among other companies experiencing lower to flat sales in product are Morningstar Farms and Gardein, the latter of which is owned by Conagra Brands. It seems many plant-based food groups are suffering economic woes this year. 
An Earthquake at the Stock Market
A most shocking summary came out on Nov. 8, when Beyond Meat, a frontrunner in the fake meat business, released their third-quarter financial report. A Nov. 9 article in the bakersfield.com news site reported an astounding 88 percent drop in Beyond Meat stock shares in the past 12 months. 
The company executives have pointed to several culprits for the incredible slide. The California-based business had cut prices to boost sales during steep food-price inflation, amid weaker than expected demand. COVID-19 complications hampered restaurant trade, as well. Beef substitutes are not the only products affected; fake sausage and chicken are being left on the shelf while consumers load their carts with the real thing. 
In the bigger picture, the rapid growth of fake meats has dropped off in favor of less expensive real meat products. In addition, a flood of new plant-based companies has entered the marketplace, putting pressure on existing entities. Perhaps the market has reached a tipping point. 
A Nov. 9 CNBC article in Food and Beverage reported the dark side of finances for plant-based proteins extending beyond the U.S. borders. "Outside the U.S., its sales declines were even more stark, in part due to unfavorable foreign exchange rates. International grocery sales cratered 53 percent, while food service revenue dropped 42 percent." 
Beyond Meat announced it will cut nearly 20 percent of its workforce (about 200 jobs). Turmoil inside the management of Beyond cannot have helped; several high-level officers have been replaced or their positions eliminated in the past year.  
What Happened?
Let's back up and look at what has transpired in the past couple of years. Left-leaning climate activists have vilified livestock. Animal rights groups would like to open gates and turn our livelihood out on the roads, and very verbal TV doctors have warned us of certain early death if we consume the real thing. 
Now, what about Bill Gates? A successful, high-profile person with unlimited income has taken it upon himself to dictate our personal food choices. A Feb. 16, 2021, article in the New York Post stated "Bill Gates thinks we should start eating 100 percent synthetic beef." 
This edict would only affect the "wealthiest countries." Gates opined in an interview with MIT Technology Review, "I do think all rich countries should move to 100 percent synthetic beef," Gates said when asked how to cut back on methane emissions. "You can get used to the taste difference, and the claim is they're going to make it taste even better over time. Eventually, that green premium is modest enough that you can sort of change the [behavior] of people or use regulation to totally shift the demand."  
Folks, please note the word regulation. 
Poor countries, however, will be allowed to consume the real thing; genetics from superior U.S. livestock can be used on third-world cattle to improve their efficiency, thereby cutting back on carbon emissions per head of cattle. This seems an oxymoron to me.  
Some speculation exists that Gates' extensive farmland holdings in this country would profit greatly if plant-based foods were the only viable and legal option to feed more than 300 million people. Also be aware these "climate solutions" are coming from a man who lives in a mansion and is considered one of our nation's top 10 "super polluters," emitting an enormous amount of carbon from his private jet annually. 
With this and other cultural pressures being applied to the livestock industry, how has the fake meat movement backed up in consumer demand? 
A Few Problems for Plant-Based Proteins
A Sept. 22, 2022, article in Dow Jones and Company shed a great deal of thought on the downslide of fake meats. "Some have grown concerned that plant-based protein sales may have already peaked, stunting the narrative that it's a rapid-growth industry – and thus worthy of high premiums. 
"Even though Beyond Meat remains a major player in a growing industry, it faces ongoing hurdles that have offset these catalysts." 
Among its primary problems – inflation. Plant-based meat still hasn't reached price parity with the real thing. The high cost of research and development has been a factor, as well as government subsidies that help keep the price of meat and dairy products more affordable. 
There are complaints of an "avalanche" of new companies springing up with similar products, flooding the market and confusing consumers. This makes it difficult for established entities to maintain their market position. 
The American consumer loves its meat. We who live in the real world are also price conscious and practical. One wonders, with a preference toward tasty, natural foods that are not processed, who can beat the real thing? 
Not a Vegan?
Have you ever heard the expression that truth is stranger than fiction?  
Sandra Rose on Sandra Rose Website wrote on Sept. 20, 2022, the following: 
Beyond Meat COO Arrested for Eating Man's Nose
"The chief operating officer of Beyond Meat was arrested on Saturday for eating a man's nose. Doug Ramsey reportedly bit off a piece of the man's nose during a road rage incident after the Arkansas football game. According to USA Today, Ramsey became enraged when the victim tried to pull in front of his SUV and bumped his front tire with his vehicle in a parking garage. Ramsey reportedly punched the man repeatedly and bit his nose, ripping the flesh on the tip of his nose, according to the police report. The occupants of both vehicles got out and tried to separate the two combatants. Police arrived to find two men with bloody faces in the parking garage."  
After his arrest, the Beyond Meat COO was charged with terroristic threatening and third degree battery, and was released on an $11,000 bond. 
Beyond Meat fired Ramsey over the incident. He was employed at Beyond since December 2021 after exiting a career spanning 30 years at Tyson Foods.