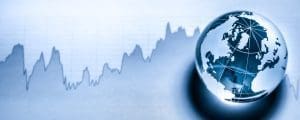 By Larry Stalcup, Contributing Editor 
Cattle prices appear to remain strong for 2023 due to tight supplies and hopefully continued strong demand that has helped partially tame inflation worries among consumers. However, the lingering drought and potentially higher feed costs could temper the profit potential for producers and feeders alike. 
Extension economists David Anderson of Texas A&M University AgriLife and Stephen Koontz of Colorado State University see good markets for calves, feeder cattle and fed cattle. But they encourage the use of price risk management to help manage market return. 
Calf Price Projections 
For 500- to 550-lb. calves in the southwestern region, Anderson sees first-quarter 2023 prices averaging $185 per hundredweight (cwt), the second quarter at $191, the third quarter at $200 and the fourth quarter at $215. "Tighter supplies of calves is the biggest reason for my prices," he says. "Of course, feed costs will be important. Continued high or higher corn prices will pressure cattle prices, but some relief would boost prices.  
"I have my high in the fourth quarter, which is unusual. The main reason is fewer beef cows mean fewer calves for sale later in the year." 
Koontz says, due to drought, it's likely that cattle and calf prices will be more subdued in 2023 than in 2024. He projects stout prices for calves in more northern regions. He sees them averaging $195 to $200 per cwt. the first quarter, $198 to $210 the second, $210 to $220 the third and $220 to $230 to end the year. "There will be strong interest in calves," Koontz says. "The main thing impacting calf prices is reduced supplies."  
Projections for 650- to 750-lb. Feeders 
Feeder prices will continue to be impacted by the recent drought. "Again, the aggressive feeding of heifers and liquidation of beef cows will cause a substantial tightening of numbers, especially late in the year," Koontz contends. 
He forecasts 650- to 750-lb. feeder prices at $176 to $181 per cwt. in the first quarter, $177 to $182 in the second, $178 to $188 in the third and $181 to $191 in the fourth quarter. 
Anderson sees first-quarter feeder prices averaging $176, $177 in the second, $180 in the third and $183 in the fourth. "Again, tighter supplies are a big reason for these prices," he says. "I am assuming the beef demand will remain good, which means good demand for calves by feeders and fed cattle by packers." 
Fed Cattle Prices 
Anderson projects fat cattle to average about $151 per cwt. for the first quarter, $156 for the second, $154 for the third and $156 for the fourth quarter. 
Koontz forecasts first-quarter fed prices at $147 to $152 per cwt. He believes second-quarter prices will run from $152 to $157, the third from $148 to $158 and the fourth from $150 to $160.  
"Numbers will tighten and weights will be pressured by feed prices early in the year," Koontz explains. "Packer margins will be squeezed with fewer supplies. Demand is strong and appears to be holding." 
He adds that the shortage of calves will also reflect the prices for culled cows. "I project them at $65 to $95 per cwt. because demand for lean beef is excellent – and supplies will tighten into the fall," he says. 
"I expect cull cow prices to be higher than in 2022 because there will likely be fewer cows sold," adds Anderson. "Demand for ground beef should remain strong. And I believe that as cow slaughter declines, high prices here will bring in more imported beef to augment our supplies of lean." 
Consider Risk Management
In early January, March feeder cattle futures were trading at about $188 per cwt. May feeder futures were at $191 and August feeders were at $204. February live cattle were trading at about $157, while the April contract was at $161. June and August were both near $157. 
Those prices were levels for producers to consider in hedging calves, feeders and fed cattle through straight futures or options combinations. Forward contracting was also an alternative for marketing higher quality calves and cattle. The government's Risk Management Agency Livestock Risk Protection program also offers opportunities for establishing floor prices. 
"I am a firm believer and a permanent believer in the need for risk management through options or LRP," Koontz says. "Continued drought or something causing a run-up in corn prices will be the main thing holding back calf prices." 
Anderson agrees that price risk management is an important management strategy. "But I would not hedge cattle this time around without doing something to lock in or manage feed cost risk," he points out. 
Koontz says high forage prices and the lack of grass are "holding calf prices back. As soon as moisture is obtained in the Southern Plains and realized over a long enough time period to produce grass, there will be a strong interest in holding remaining cows, holding more heifers and expanding herds." 
Anderson says continued Southern Plains drought would likely mean relatively large culling again. "I think the second area of concern is potential drought in the Corn Belt," he says. "Drought in that area would mean higher feed costs, which would pressure calf prices lower and also contribute to likely more cow culling."  
He doesn't expect a "shortage" of beef supplies. "I think 'shortage' is too strong a word for what we will face," Anderson notes. "I project beef production at about 26.9 billion pounds in 2023. That is less than this year's record large of 28.3 billion, but still a lot of beef.  
"Tighter supplies and good beef demand should support prices. But a big wild card in this is the overall economy." 
There will be no shortage in an economic sense, Koontz adds. "Everyone who wants beef will be able to purchase what they want, but I have my doubts beef prices at the retail will result in a [cattle] price increase," he says. "Demand is and has been incredibly strong. It is the retail and especially packer margins that will tighten. Calf prices will hinge on lower forage and feed grain prices. 
Koontz believes herd expansion will take time. "Rebuilding moisture and forage supplies won't likely happen this spring," he says. "It will take two good years of moisture in the Southern Plains and other major cow-calf areas before there is a strong interest in rebuilding the beef herd.  
"It will be easy for my forecasts to be too high for 2023. But the substantial increase in calf prices is coming – but after grass returns."