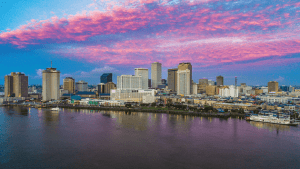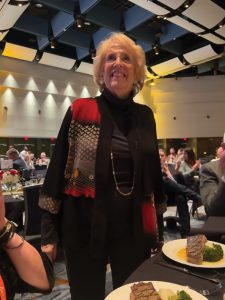 As long as it's been in existence, CALF News has taken you with us wherever we've gone. This issue takes you to New Orleans for the CattleCon celebration. Business and pleasure and friends were all there in abundance and, whether you were there or not, I know you will enjoy this reflection on one of the most important events of the year for those of us in the cattle industry.
The opening event for our staff was to attend the Cattle Feeder's Hall of Fame (CFHOF) banquet held in conjunction with the national convention. A pet project of mine, the Hall of Fame has come a long way in 14 years. I was the emcee for the first one in Denver, Colo., and we had 110 who attended. This year, there were reservations for more than 500. Be sure to visit cattlefeeders.org and vote for next year's nominees.
As you can see from the stories and photos throughout this issue, the Cattle Industry Convention & NCBA Trade Show was full of excitement, serious business and a great chance to see friends and colleagues. Look closely, I am sure you will see someone you know. Make plans to attend in Orlando, Fla., next year. Unfortunately, being on defense is necessarily part of today's business climate, and your state and national associations are the best bulwark protecting your interests. Several major changes are coming up in June regarding  antibiotic and implant regulations, so be sure you are up to date.
My dad, Harold Bradford, was a soil conservationist and had one mantra all of his life: "Keep the water, keep the water, keep the water." Every issue of my newspaper in Colorado nowadays is about the water problems on the Colorado River. We published an article about the Ogallala Aquifer last issue, which garnered a lot of interest. I have decided to make water a regular part of each CALF News. Be sure to read Patti Wilson's article on All-Tex Irrigation in this issue. If you have suggestions on articles, please let me know.
Our "Where's the Exceptional Beef?" column this issue is about taking a chance in a tiny town in Kansas and building your own dream. From a restaurant in New York's Grand Central Station featured in our last issue to a bar and grill in small-town Hugoton, Kan., this time "Where's the Exceptional Beef?" certainly covers the waterfront in recommended places to eat. No one could be prouder than the owners of the Bonnie and Clyde Grill and Sports Bar.
Once in a while, we get requests from ag journalism students to publish articles for class credit. Jayden Osborne from West Texas A&M University has written a story on sustainability in this issue and comments would be welcome after you read her story. I know she would appreciate it.
New to my vocabulary are the terms greenhushing and greenwashing. It seems that there is a movement to crack down on companies that inflate their environmental credits. In order not to be chastised or fined, some companies might be greenhushing to stay out of the spotlight, or even greenwashing their claims. Seems like the solution would be telling the truth. As you can see, I am greentiring.
Dear friends of CALF News are celebrating these days. Capitol Land and Livestock was founded by Eugene Schwertner in 1946 and the company has managed 400,000 calves annually for the past 30 years. Capitol Land is a frequent subject and advertiser in the magazine and we congratulate them on three generations of service to the cattle industry.
These days, sometimes you have to wonder what in the world is going on, but inspiration is near with the recent release of SAVED: A War Reporter's Mission to Make it Home. It's the story of Benjamín Hall, a war correspondent who survived traumatic injuries when the vehicle he was in was struck by incoming fire while reporting on the war in Ukraine. The book reminds you of the difference between small and large life problems. I strongly recommend it.
As spring comes upon us, it's time to keep the faith. We need lots of moisture and freedom to feed the world the best of products – BEEF. Not a lot to ask.