By Paige Holbrooks, Contributing Editor
The Texas Panhandle is home to multiple communities known for agriculture production. It is also referred to as the Beef Capital of the World. With this prestigious title, it is only reasonable to expect locally owned steakhouses would have the unique opportunity to capitalize on selling locally grown beef.
Canyon, Texas, is home to West Texas A&M University (WTAMU). Within the last several years, WTAMU has significantly grown its Agriculture and Natural Sciences College. The new expansions includes a state-of-the-art research and meat lab. This new lab also includes a storefront, Doc's Prime Cuts.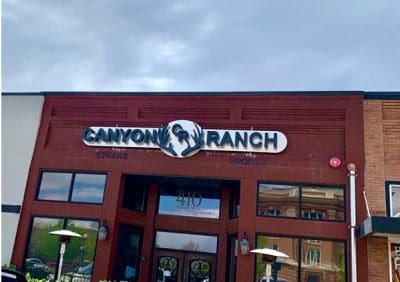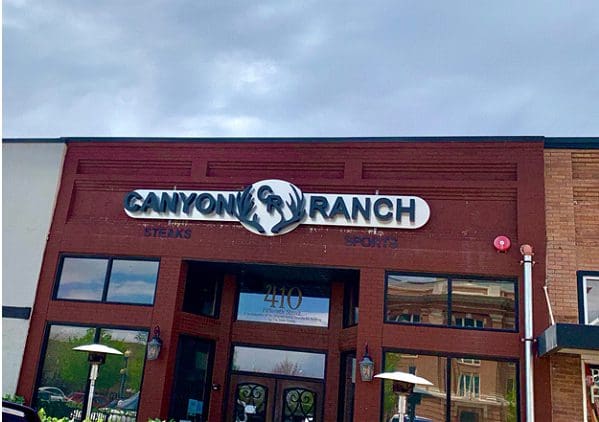 According to WTAMU's website, the lab consists of 4,550 square feet housing a harvest floor, hot carcass cooler, aging cooler, fabrication floor, test kitchen, smokehouse and retail sales area. Students are allowed opportunities to harvest, fabricate and produce further-processed and value-added beef products.
Canyon Ranch Steaks & Sports is a newer establishment in Canyon, but the family friendly restaurant has had a successful startup, considering the recent economic hardships. None of their menu items are priced over $20. They pride themselves in serving local beef for steaks, burgers and sandwiches.
Each week, on average, Canyon Ranch purchases 400 sirloins from Doc's Prime Cuts. The Monday $10.99 sirloin special is a customer favorite. In a town heavily populated by college students, this type of special is especially attractive. Additionally, Canyon Ranch purchases 75 strip steaks and 100 ribeye per week from Doc's. The only cut they do not purchase from WTAMU are the filets for their Cowpuncher dish. They cut their own for this dish, which requires thinly shaved filet.
The man behind the scenes, Troy Davidson, did not just roll out of bed one day during a pandemic and make the decision to start a restaurant. Davidson has been in the business for 30 years. The Texas Tech University graduate opened Back 40 Grill in Lubbock, Texas, in the spring of 2014.
Once his daughter began college at WTAMU,  she encouraged Davidson to open a second location in Canyon. Once both locations were up and running, Davidson was splitting his time between both. Soon, the Davidson family found themselves living in Canyon.
In June of 2020, Davidson decided to sell both locations. After looking into other managing partner possibilities, Davidson and his family knew they did not want to leave Canyon and the community they had all grown to know and love. Insert Canyon Ranch Steakhouse.
The opportunity for Davidson and his family to open another restaurant downtown during a pandemic did not scare them. There is always a risk involved when starting over in the restaurant business, but Davidson knew the community would be what made the steakhouse a success.
Aside from serving locally raised beef, Canyon Ranch is heavily involved in the community. Recently, they have participated in fundraisers supporting Snak-Pak-4- Kids, a highly successful, weekend feeding program for area school children. They also support an equine therapy group that works with retired veterans and Canyon school district.
According to Davidson, they understand support is a two-way street. This community has allowed them to do what they love while making a living. In turn, they support a community non-profit that feeds children and another that brings hope to emotionally vulnerable members of society.
Canyon Ranch is truly a community-based business. It buys its steaks locally, feeds local families and gives back to local charities. Davidson is living the American dream in Canyon, Texas. Although he started out as a Red Raider, Buff Nation appreciates his commitment to Canyon and, in turn, supports this flourishing local eatery. Canyon Ranch has also been awarded Business of the Year in Canyon for 2020.