By Walt Barnhart, Contributing Editor
It's been said that you don't go out to celebrate with a chicken dinner. Steak is the name of that tune.
Perry's Steakhouse & Grille is ideal for celebrations. While its prices might make the weekly steak dinner date out of reach, its ambience, great food, wonderful service and attention to detail make it a wonderful spot for celebrating the special occasions that regularly happen in our lives.
Perry's got its start more than 40 years ago as a Perry family butcher shop and deli in Houston, specializing in corn-fed beef. In 1986, the owner's son talked his father into adding dining tables and, in 1993, Perry's Steakhouse & Grille was born. It's now a highly popular, award-winning restaurant with locations across Texas as well as in Denver, Chicago, Birmingham, Miami and Nashville. It prides itself on top-quality selection and service, with the motto "rare and well-done."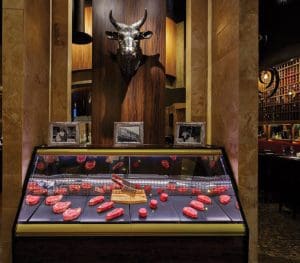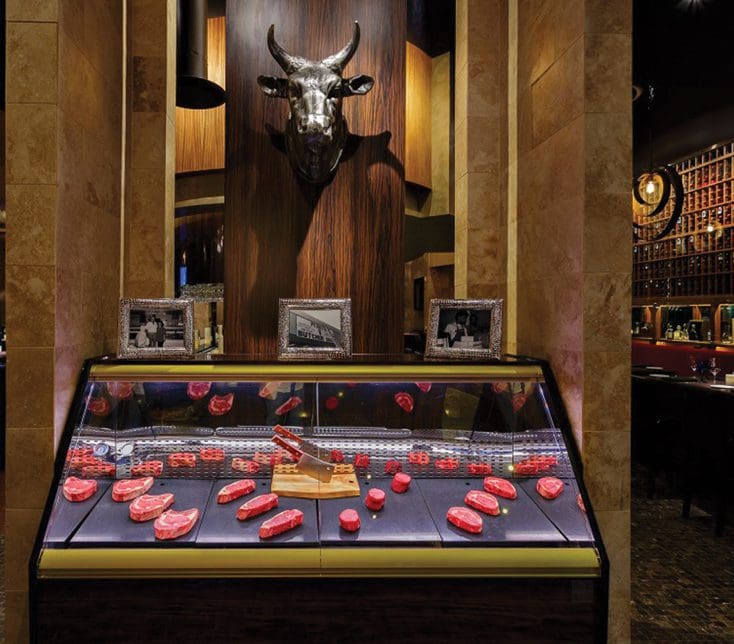 My wife, Chris, and I celebrated the waning pandemic and reopening of restaurants at the Perry's at Park Meadows Mall near Denver and had a tremendous experience. The restaurant was nearly full on an early Tuesday evening in July, with lots of energy and happy people. While it was crowded with tables placed close together, we found the surroundings comfortable and relaxed.
We started with an appetizer of crab cakes, which were made from large whole pieces of crab – not the minced, molded product some restaurants will try to pass off. These cakes had a delicate crust, light sauce and fine haystack topping, none of which overpowered the flavor of the seafood. It was the perfect start to the meal.
Chris followed with the Mixed Green, Pear and Candied Pecan Salad, while I chose a Spinach and Warm Bacon Vinaigrette Salad. Both were fresh, plentiful and refreshing.
Then came the steaks, served on sizzling cast-iron plates – impressive by any standards. Chris' Prime 14-ounce New York Strip, cooked medium (see sidebar), was thick, tender and juicy, while my Prime Bone-In 22-ounce Cowboy Ribeye, cooked medium rare, was that and more. The salty, buttery crust gave the meat a beefy yet unique taste that made me look forward to my next bite.
Our side dish was the Cauliflower Au Gratin, with well-cooked vegetable in a smooth sauce and cheese that, again, did not overpower the intended flavor of the dish.
As we were dining, we admired the many dishes from Perry's considerable menu being served throughout the restaurant. The Double-Cut Lamb Chops looked amazing; the Cherry Pepper Calamari intriguing. Chris commented that even after finishing our hearty steaks, as waiters walked by with dishes for other patrons, the pleasing aromas wafting by, we found ourselves thinking, "I could have a bite of that."
No room for dessert? Not so fast, pilgrim. This kind of luscious dinner without crème brûlée would be unthinkable for Chris and me. The creamy vanilla treat with light, sweet, crisp topping and fresh berries was done perfectly and gave the evening a wonderful exclamation point.
Service by our waiter, Christian, was attentive but not overbearing. He was a personable and obviously well-trained and experienced server who knew when to visit and be available and when to provide time to allow us to enjoy the meal. It's a skill not perfected in all restaurants.
Far from a pricey indulgence, dinner at Perry's is a perfect celebration of the many terrific occasions in our lives. Chris and I plan to put Perry's at the top of our list for recognizing our special times.